How to Properly Setup Night Cycling in OpenStudio
Hi Everyone,
I'd like to model a single zone with an air loop that will cycle on when heating is required at night. To do this, I set an HVAC operation schedule for operation during the day, and tried to use a Night Cycle setting with an availability manager for the setpoint to be met at night.
For whatever reason, my model does not seem to be meeting the setpoint for the control zone during unoccupied hours (18 Celsius in the zone thermostat).
Could someone perhaps direct me to a working model that has a night cycle - cycleonany availability manager (without baseboard heating), or link a tutorial on how to set one up in OpenStudio? I've tried following the "Building Energy Modelling for OpenStudio" book without success and also tried troubleshooting with this post.
Any guidance on this would be greatly appreciated.


Edit: update - I added the charts below. Bottom is zone air temp, top is mass air flow for the system. It seems the fans are not ramping up to supply enough air for heating some days - during both operating times and night cycle times. This only occurs when I select a night cycle for this air loop.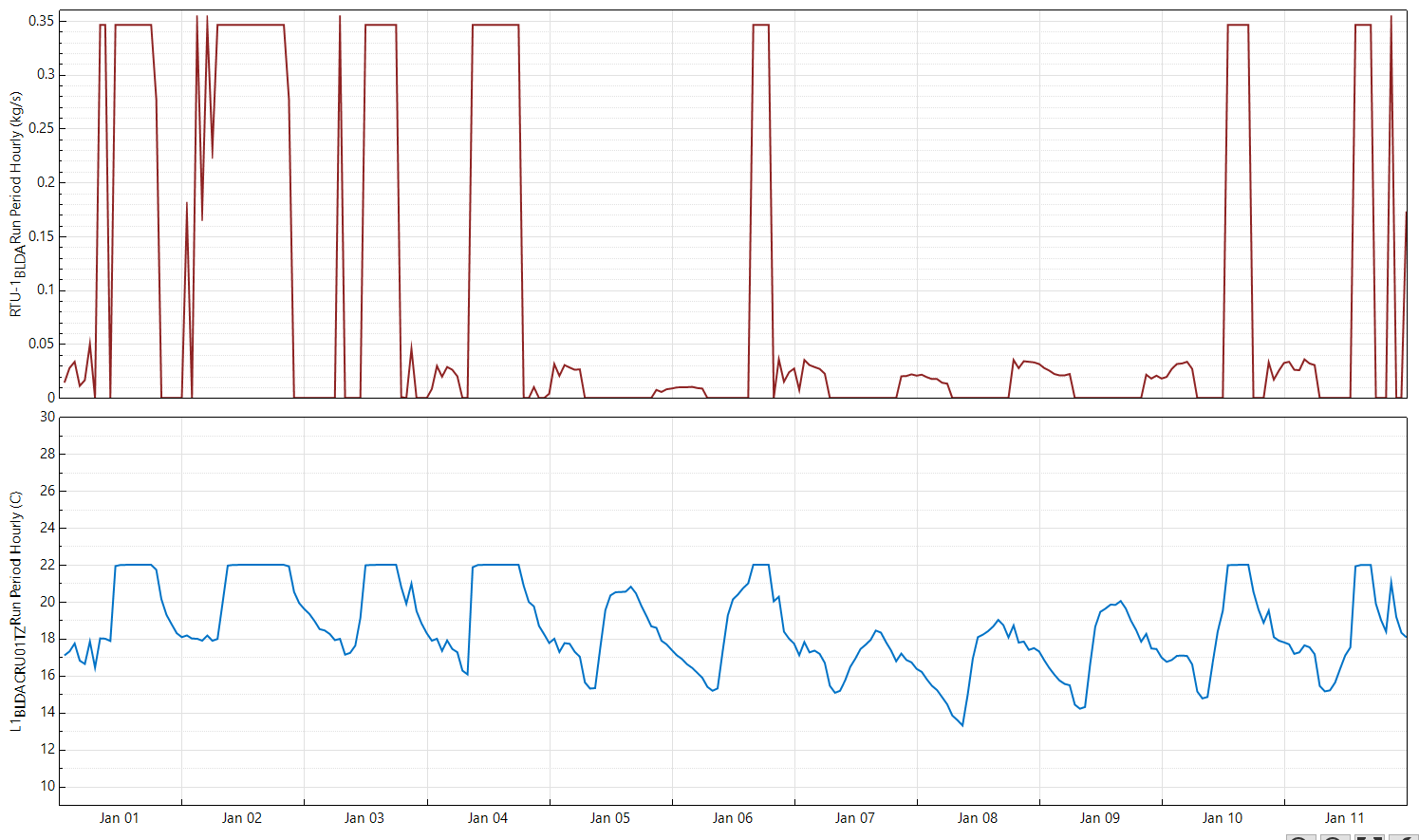 Comments