How to Consider HVAC-Template for a Building with Out-source Plant Energy?
I have a 13-story building for modeling in EP. The building is using an out-source energy plant with the boilers` efficiency of 85% (outside the building), the efficiency of two heat exchangers at the building (about 95% efficient), and the tunnel piping efficiency (about 95% efficient). Currently, I am not sure how I should consider the HVACTemplate for building heating. How can we design the source of heating for such a building?
More info provided here: The building was built from the start to accept high pressure, high-temperature hot water from the central plant. Hot water is produced through three HTHW to heating water heat exchangers. One of the three exchangers was added with neighbor building and is not shown on the control graphic below.
Hot water is distributed for the following purposes:
- entry force flow heaters and penthouse unit heaters
- hot-deck coils in the Link multi-zone air handler
 - heating coils in the building air handlers
 - reheat coils in Tower floor spaces
- domestic water storage immersion heater
 - perimeter hot water finned radiation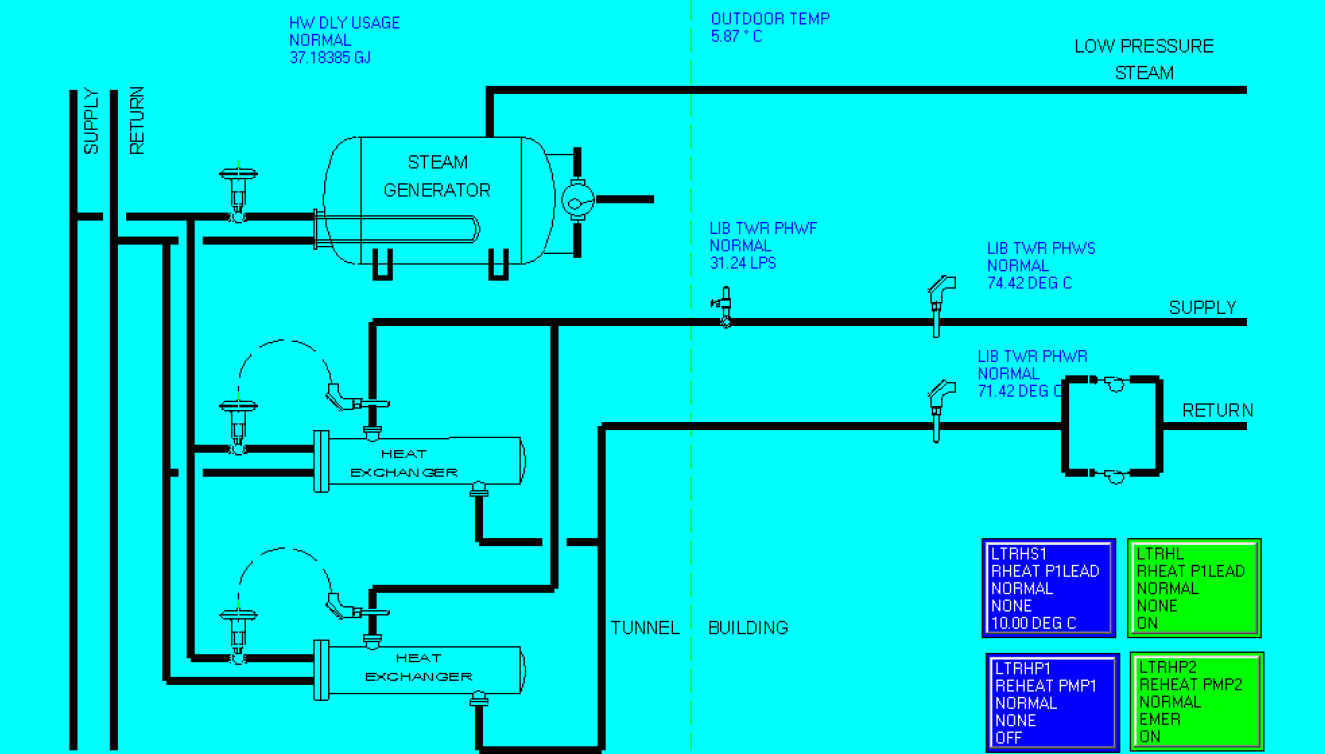 Wondering if you can help me with EP modeling and the logic behind it?
Thank you