why Fin or Overhang Projection impact are not similar than shading objet ?
Hello,
I've studied the impact of "Shading:Overhang:Projection" and ""Shading:Fin:Projection". I have set tilt angle to 90°and the fractions of window door equal to 1 and I compare it to manual shading objects similar to projection description. The result are not equal and I wondering why ?
Secondly I have detected than using depth shading element have a big impact on solar window transmitted value ?!
---
Results:
Variable "Zone Windows Total Transmitted Solar Radiation Energy"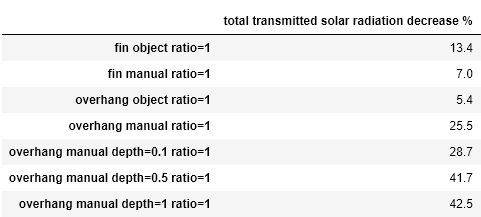 Detail of models/simulations: Energyplus version 9.2 Manual shading object : "Shading:Building:Detailed"
Simulations is on a simple model without control or uses.
Building,
 in.idf,                        ! Name
 0.0,                           ! North Axis
 suburbs,                       ! Terrain
 0.04,                          ! Loads Convergence Tolerance Value
 0.4,                           ! Temperature Convergence Tolerance Value
 fullexterior,                  ! Solar Distribution
 25,                            ! Maximum Number of Warmup Days
 6;                             ! Minimum Number of Warmup Days

ShadowCalculation, 
 AverageOverDaysInFrequency,
 20,  
 15000, 
 SutherlandHodgman, 
 SimpleSkyDiffuseModeling;

Shading:Overhang:Projection,
 opening|double_pane_window_oh_1|s-4j63bdze2|overhang,    ! Name
 s-4j63bdze2,                   ! Window or Door Name
 ,                              ! Height above Window or Door
 90.0,                          ! Tilt Angle from Window/Door
 ,                              ! Left extension from Window/Door Width
 ,                              ! Right extension from Window/Door Width
 1.0;                           ! Depth as Fraction of Window/Door Height 

Shading:Fin:Projection,
 opening|double_pane_window_fin_1|s-4j63bdze2|fin,    ! Name
 s-4j63bdze2,                   ! Window or Door Name
 ,                              ! Left Extension from Window/Door
 ,                              ! Left Distance Above Top of Window
 ,                              ! Left Distance Below Bottom of Window
 90.0,                          ! Left Tilt Angle from Window/Door
 1.0,                           ! Left Depth as Fraction of Window/Door Width
 ,                              ! Right Extension from Window/Door
 ,                              ! Right Distance Above Top of Window
 ,                              ! Right Distance Below Bottom of Window
 90.0,                          ! Right Tilt Angle from Window/Door
 1.0;                           ! Right Depth as Fraction of Window/Door Width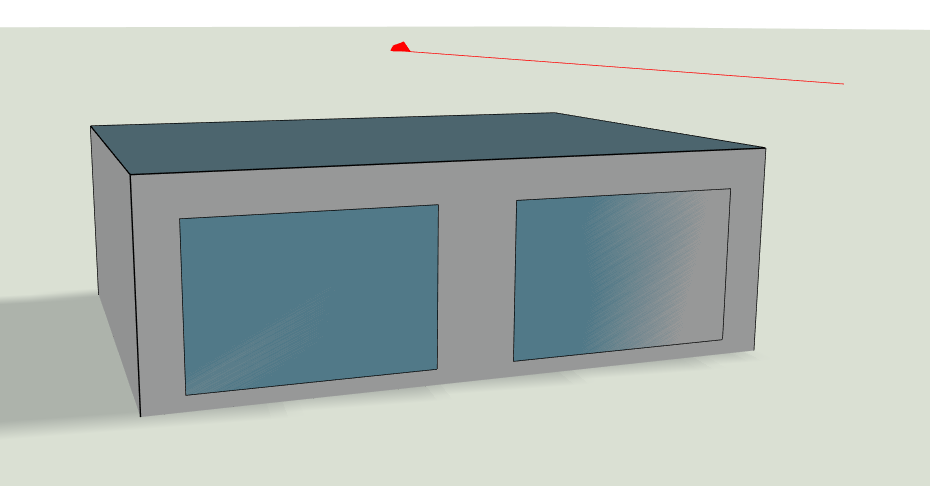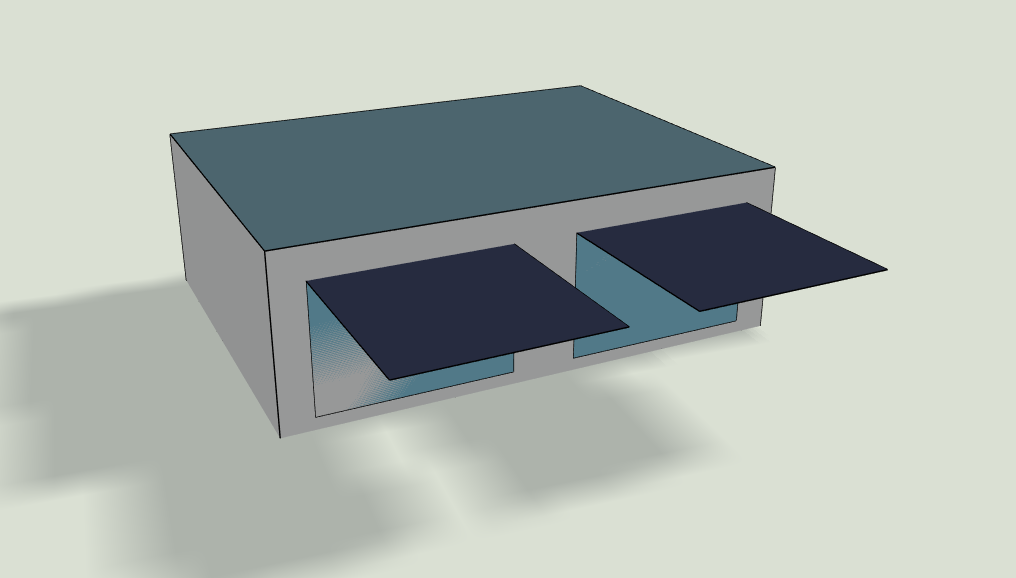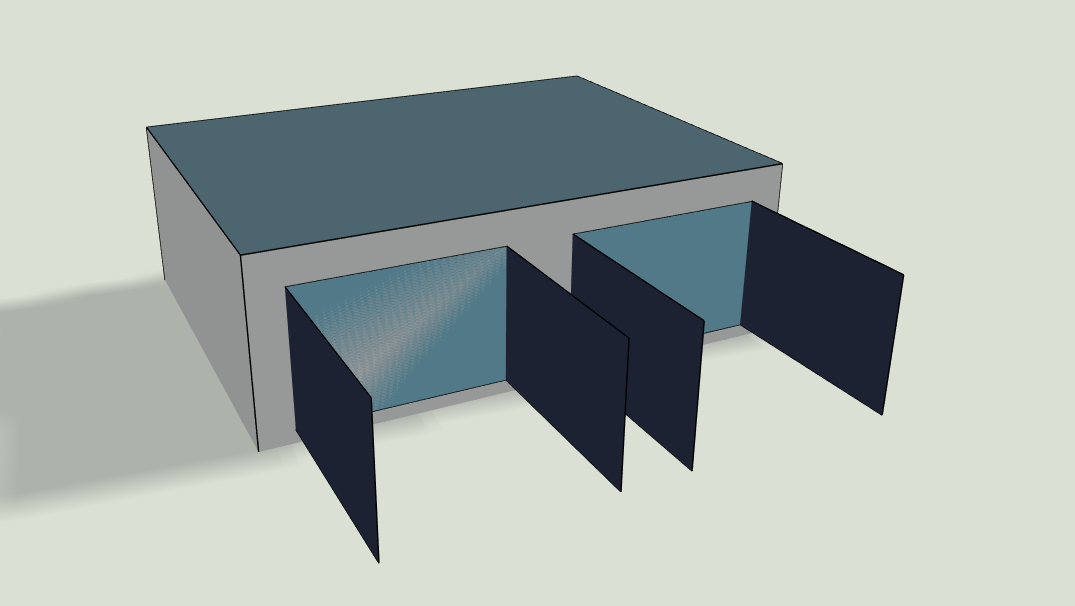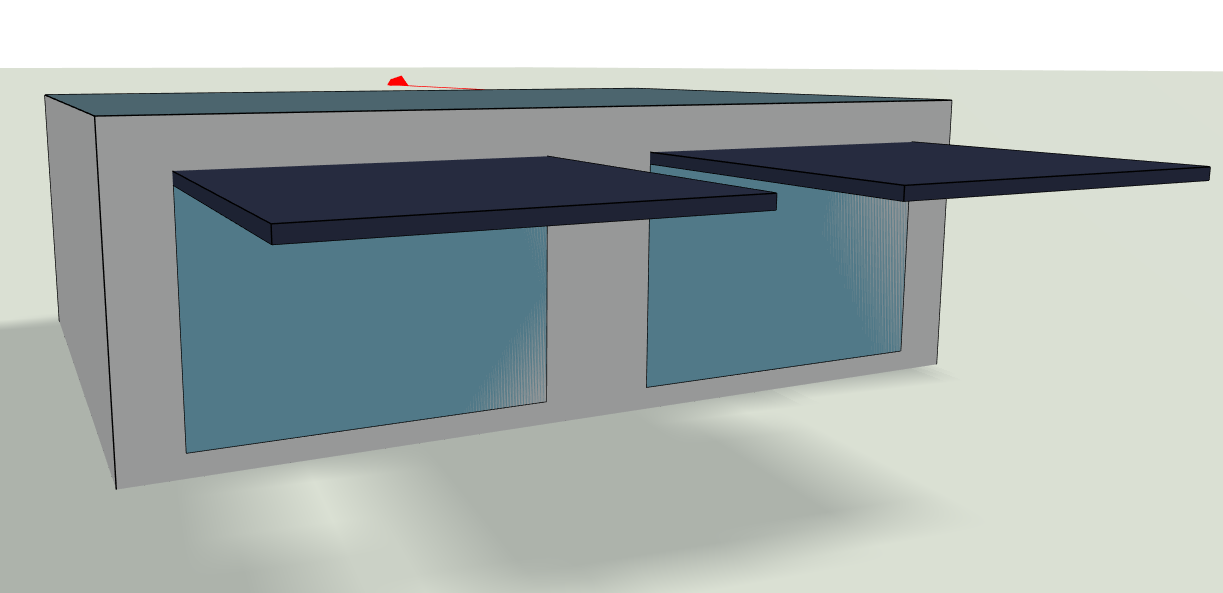 Comments