simulation load by using airflow network and ideal load air system
I want to simulate the load in different areas of the high-large space (high-speed rail station) under natural ventilation (opening door ventilation).
Due to the wind infiltration at the entrance to the high space, the wind speed at the entrance is within 0-3 m3/s.
In order to simulate the wind speed of each area, I divided the vertical and horizontal directions of the high space into multi-zone and established an inter window(simple opening and horizontal opening) between the zone and the zone.
Can the Airflow network simulate the load of each space relatively accurately?can I ignore the role of air momentum?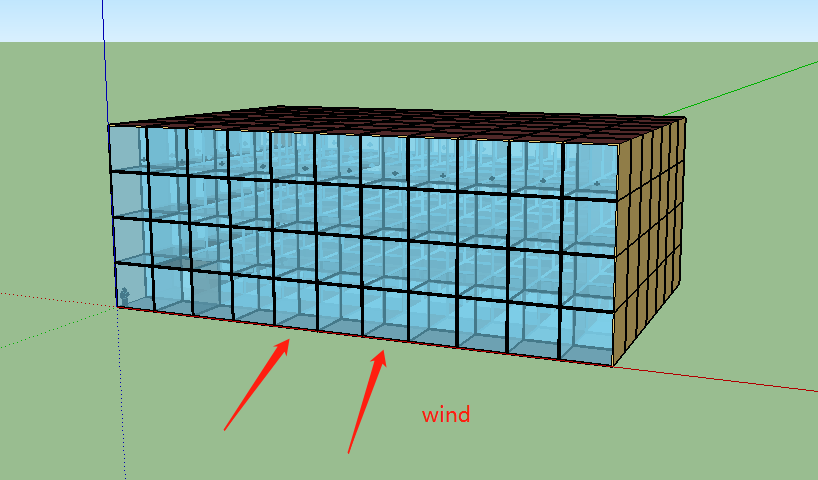 But at the moment my simulation does not seem to be successful, the load is very large in the outer ring (especially at the air inlet), but the load inside is very small, and the gap between the outer ring and the outer ring is very large.
The figure below is the data of the load of zones.

Another problem is that the temperature in the room is uniform at the same time without air conditioning. Why is the load gap of each zone very large and the indoor temperature (without ideal air system) is very uniform? The figure below is the data of the temperature of zones at the same time(13:00 design day).