Sizing-day run period failed to achieve the setpoint
Hello, I am learning to use Energy Plus as a sizing software to calculate my HVAC system cooling capacity. I defined the constant temperature for the setpoint schedule in my design-day and scheduled setpoint for the annual simulation to reduce the unmet hours when the AC was turned off. I defined it using the schedule:compact feature in energy plus, as described in the image below.

I did the sizing run period in the model, but when I looked into it, the temperature was not reaching the setpoint that I set.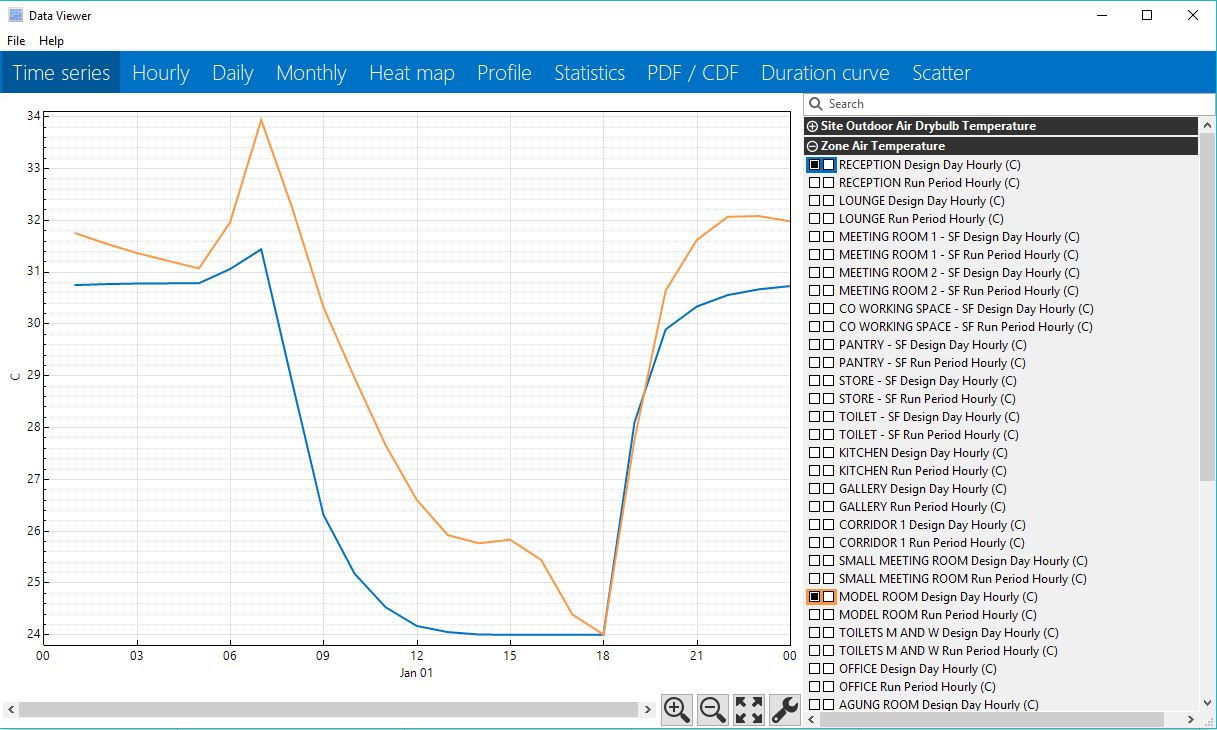 What I understand is that the result from sizing run period would be used as the baseline to calculate the component capacity. Do I make some mistake in the model input so it could not reach the setpoint temperature in sizing period? I worried that this condition would make my equipment sizing undersized because it could not reach the setpoint. Is that correct or not?
This is my sizing:zone definition for the model.
I would be happy if someone could give me some recommendation or clarification regarding my problem.