Chiller COP calculation wrong
Hi,
I have created vfd compressor Electric chiller using manufacturer data for typical office building application, but when running the simulation i notice the electric consumption is not what i spec.
Rated conditions is: 7C Leaving water temp, 0.0246 M3/s water flowrate and 35C outdoor temp.
Data used for coefficient are:
Data at 7C leaving water and 35C outdoor temp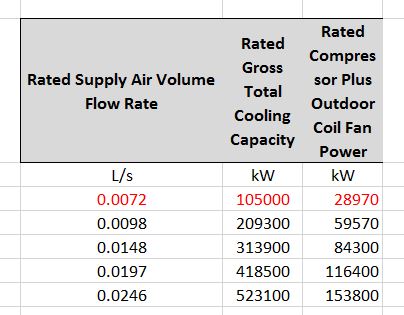 Data at 0.0246 m3/s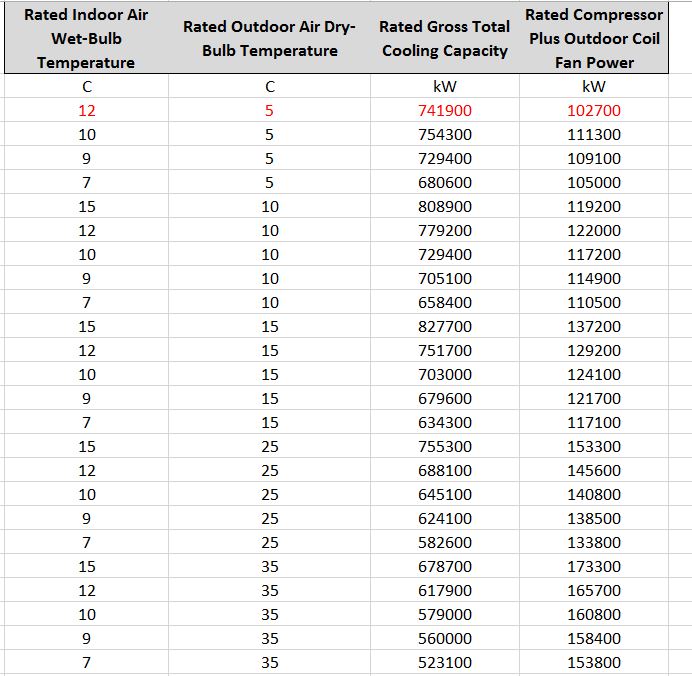 Using EP tools, coefficient can be calculated, the problem is the COP in the simulation should increase when temperature and capacity decrease but the simulation show opposite.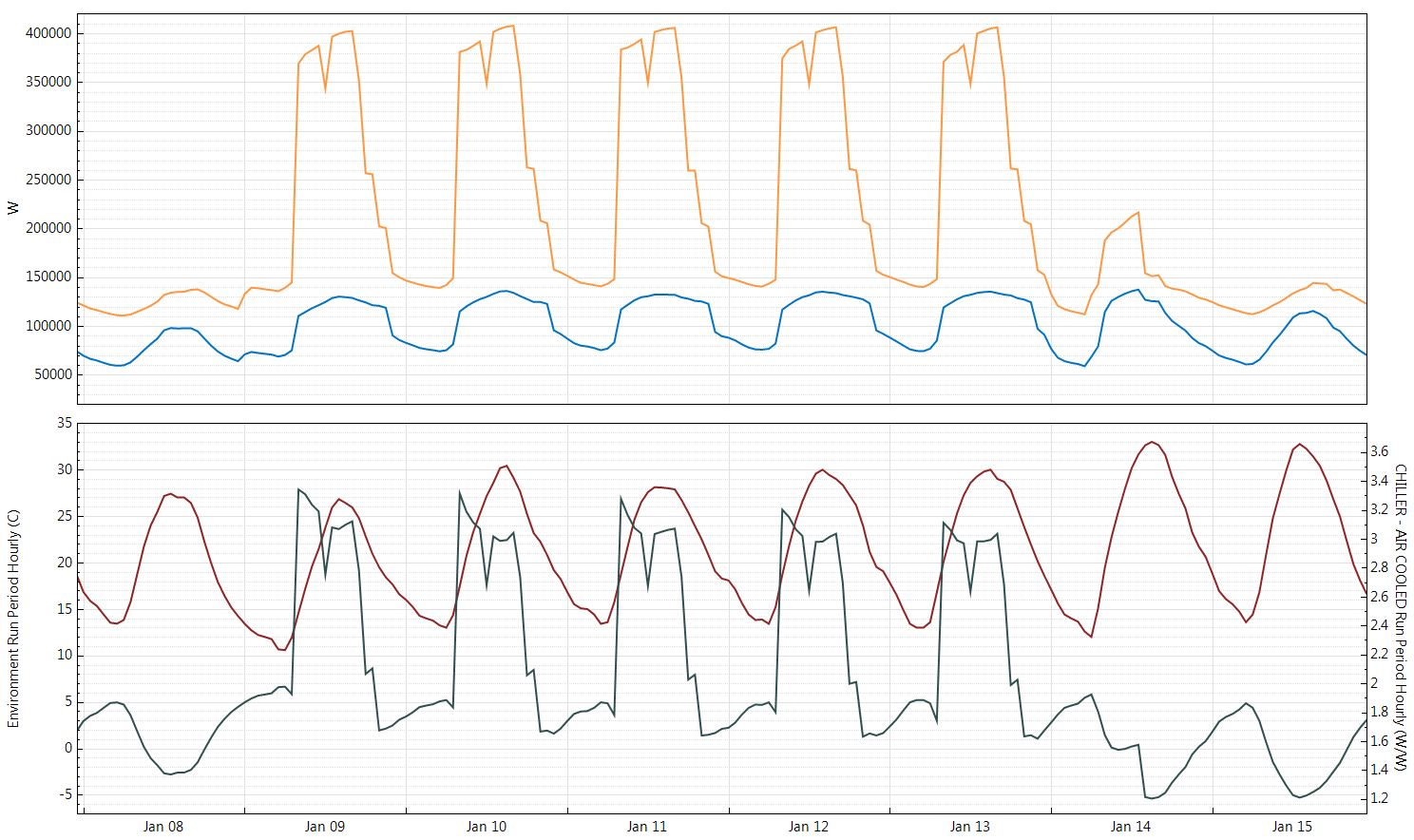 Outdoor temp red, COP green, electrical consumption blue.
Maybe i'm choosing data for coefficient calculation wrong, can somebody give to me some advice's , whats i'm doing wrong?