OS:Boiler:HotWater not working with cubic curves [closed]
I try to use an OS:Curve:Cubic object to define the normalized performance curve but it is ignored. It looks like it is not translated to the energyPlus model.
In my in.osm I can find: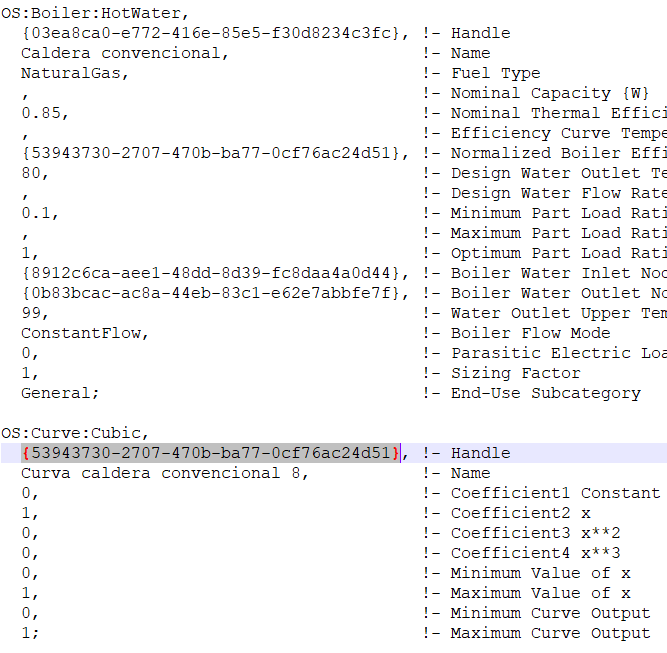 but in the in.idf the performance curve is missing: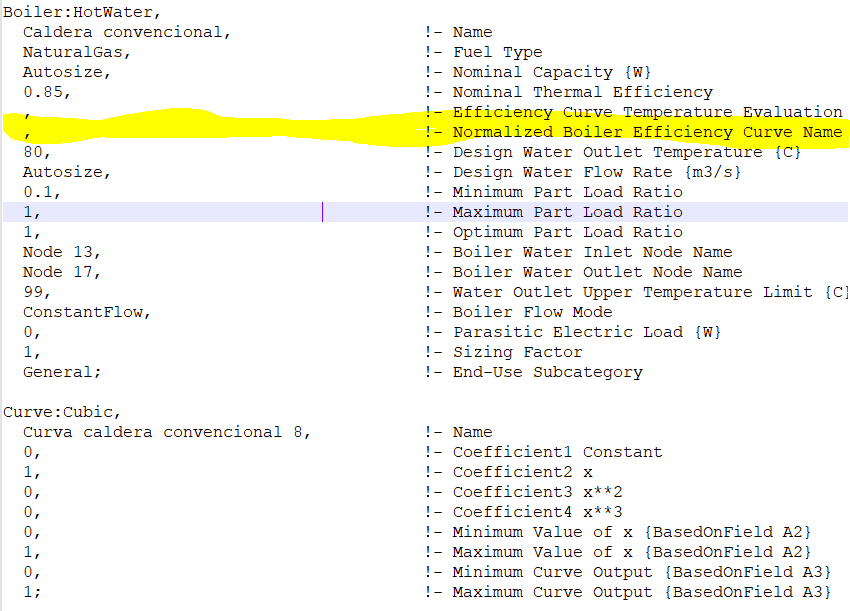 If a bicuadratic curve is used instead, every thing works fine.
Am I doing something wrong?
Closed for the following reason the question is answered, right answer was accepted by mapascual
close date 2018-06-26 08:55:59.500108
Comments