BEopt Can't create new options for Finished Basement
a) I can't seem to create any new options for finished basement, and simply get the following msg: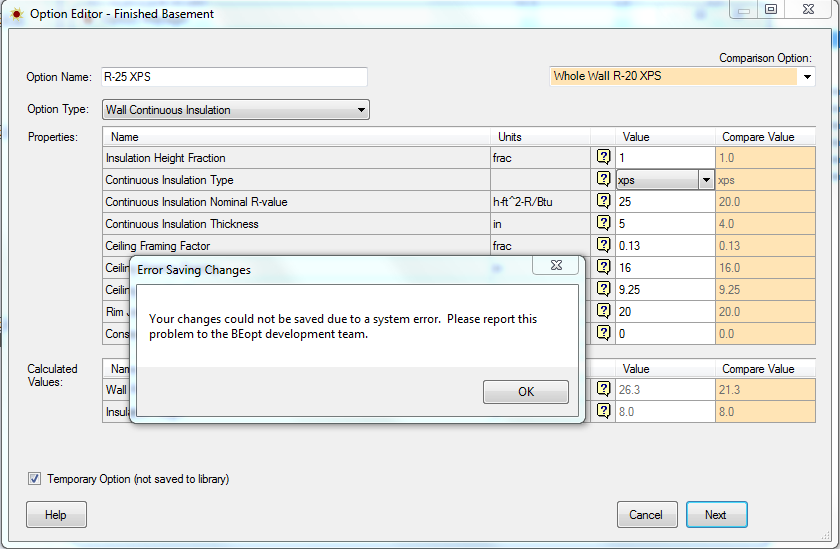 I have had this error for other parameters too and just assumed I was exceeding certain acceptable ranges, but I am getting it every time here. Do you know what's causing this?
b) Does the Constant ACH variable refer to the ACHn from in/exfiltration through the basement enclosure, or from mechanical ventilation, or both? Why is this value zero for all finished basement options, and 0.1 for unfinished basement options?
Comments