Run away plant temps -far too hot
Hello,
I am trying to model CHW and HW load profiles on central plant. I am getting the following server error and simulation is terminating. I am looking for Suggestions/direction on how to address the issue of Run away plant temperatures.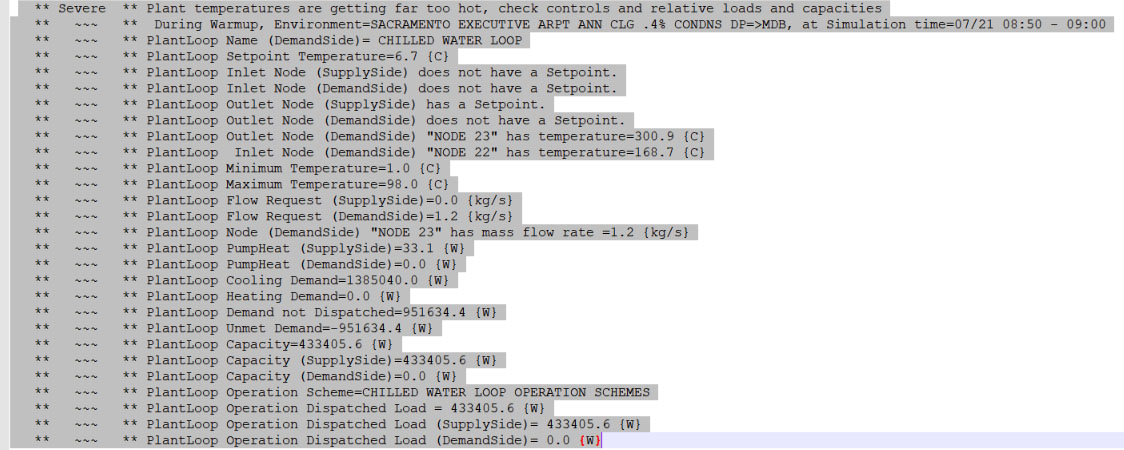 Description of the Central Plant: CHW- generated by two water cooled chillers with a heat recovery chiller ( currently not modeled ), connected to two cooling towers. HW- Generated by two condensing boilers. The demand side of each loop has load profile object, where I referenced 8760 hourly load data and flow fraction for various building on campus. The load profiles are generated using individual OSM files.
The following is the CHW plant configuration screen shot: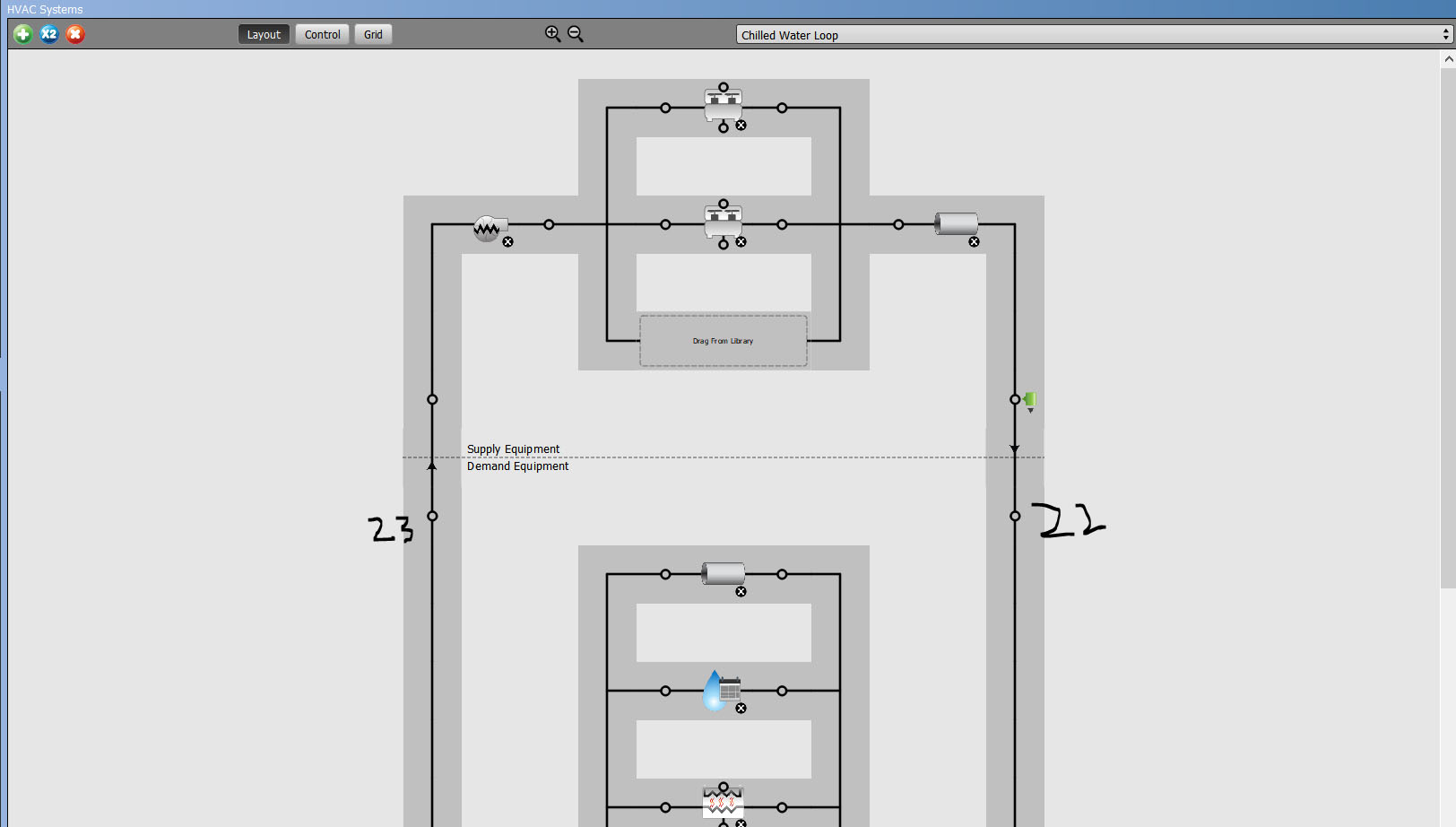 Thank you! for your time and input.