Water Source Summary anomaly
I was using an E+ measure I wrote to add Rainwater collection to the model. The outcome of the simulation regarding the water use was opposite to what I had expected; Water Supplied by Utility was increased by the amount of rainwater collected through the simulated year minus the Change in Storage volume. The water source summary was as follows: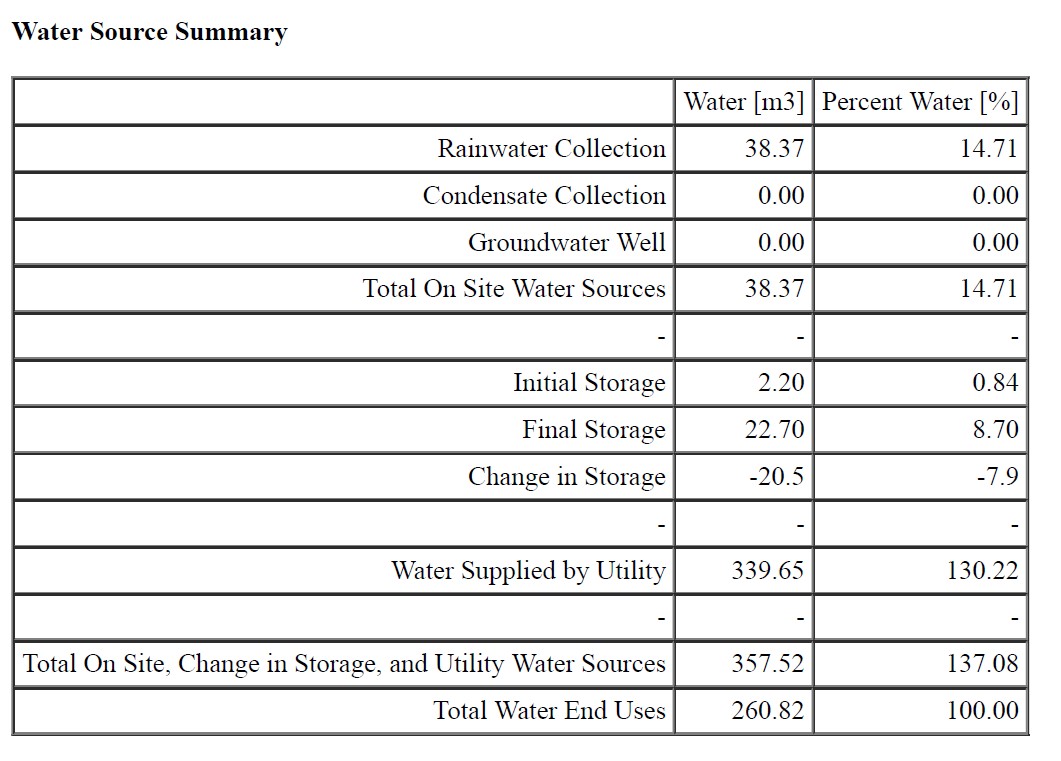 I was making sure that no overflow occurred during simulation period. Am I missing something?
Comments