HVAC airflow balance
What could explain why I am seeing Volume flow rate (Standard Density) at the Supply node lower than the flow rate at the outdoor air inlet? I assume that the volume flow rate downstream of the outdoor air Inlet could only be the same (or higher if mixed with return air) ?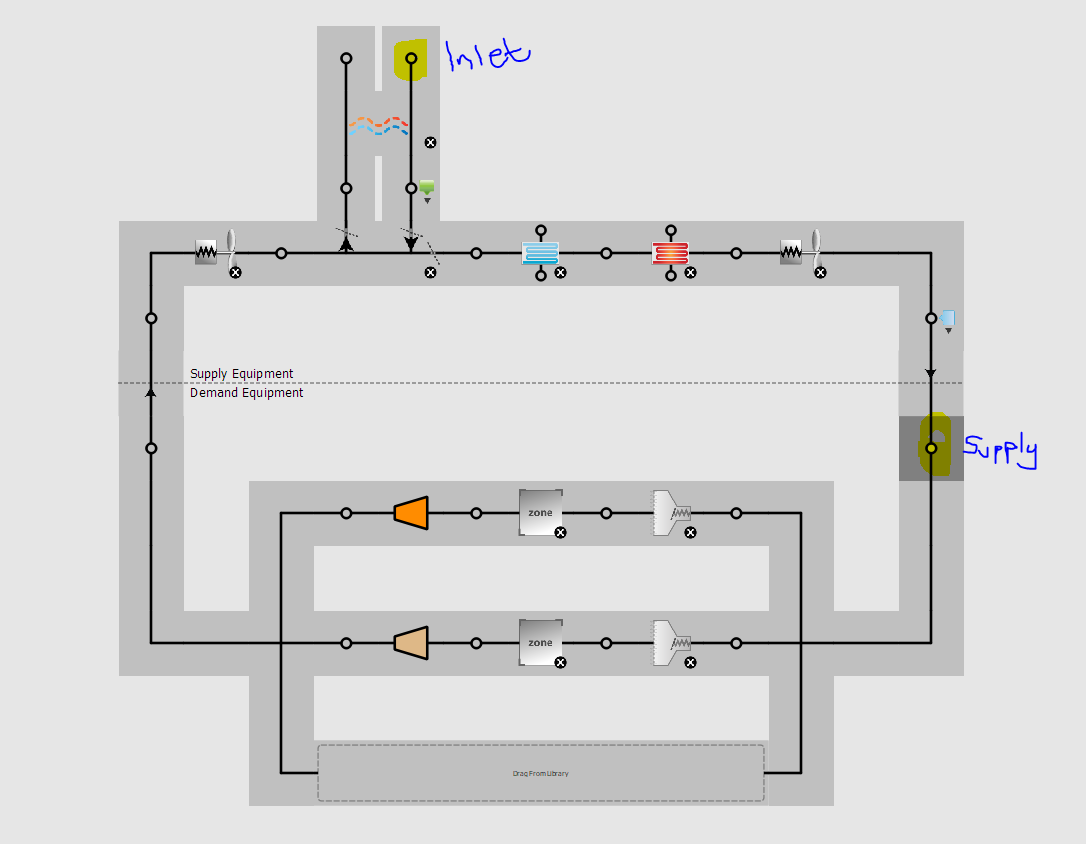 Outputs show
Outdoor air fraction = 1
Economiser/HX bypass = 0
Inlet flow rate > Supply flow rate
I assume that EnergyPlus does a mass balance in the HVAC air loop. Is that correct? Are there any components in an airloop that can leak?
The results below are mostly ok for the second day. Other AHUs are showing much worse agreement.