Missing .dll files when trying to run Openstudio 2.3
Is anyone else getting this missing .dll message when trying to start Openstudio 2.3? I had the same issue with OS 2.2 as well. It makes you have to reinstall Openstudio... Any work around?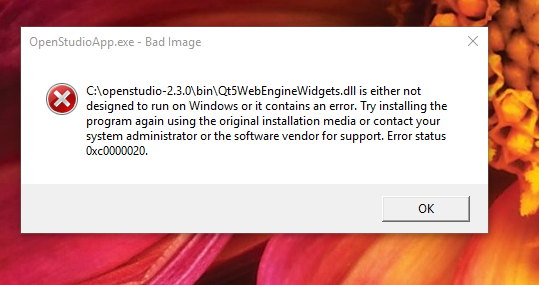 Using Openstudio 2.3 and Windows 10 Pro. It will work fine for a bit, then this pops up...