QtWebEnginerProcess.exe - No Disk Error
Did anyone of you have this issue what I am facing with OS 2.x versions on all of my Windows 10 machines?
I had this previous machine with Win10 that had similar issue but I kept facing it thinking I will get rid of it when I'll move to the new 40 processors machine.
I installed the latest 2.2 version today, and have the same issue. Even if I move from one tab to another within OS interface, this tiny window keeps popping. Quite annoying to keep clicking "continue" every time I try to do something with my model. I had a chat with my company's IT folks, they were not able to figure it out.
My OS 2.2 is installed directly on C: drive rather 'C:/Program files' like the OS 1.x versions.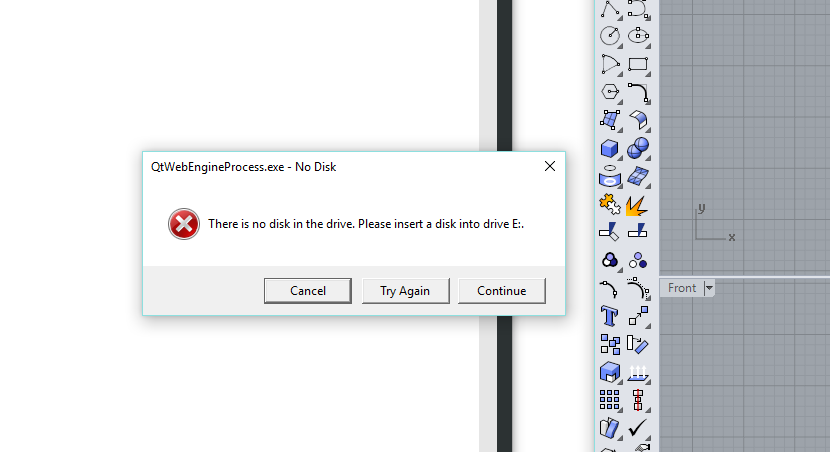 Comments