Chillers' Weird Operating in Summer Months
I used E+ to model an office building with two chillers. After changing the availability manager schedule from 24/7 to normal office hour, the chillers operating way became weird in summer months: chiller 1 and 2 are on and off a lot during some weekdays. In this model, I made the Chiller Flow Mode "ConstantFlow" and the corresponding chilled water pump "Continuous".
Does anyone have the similar issue before? Hope to get some suggestions here. Thanks!
Chiller 1 Plot 1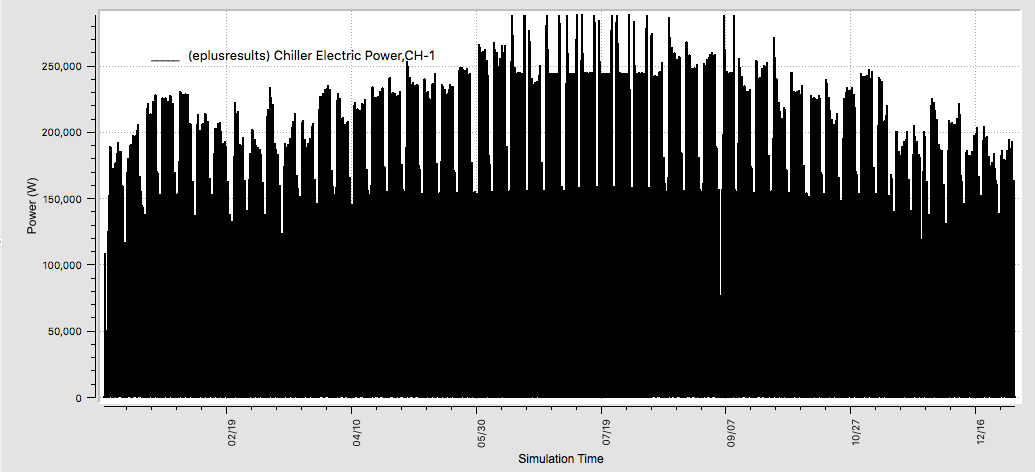 Chiller 1 Plot 2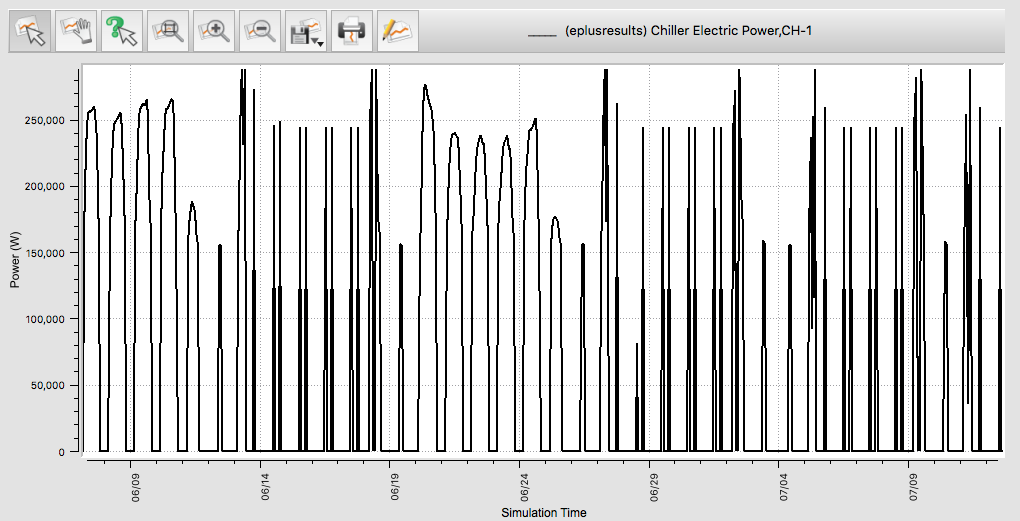 Chiller 2 Plot 1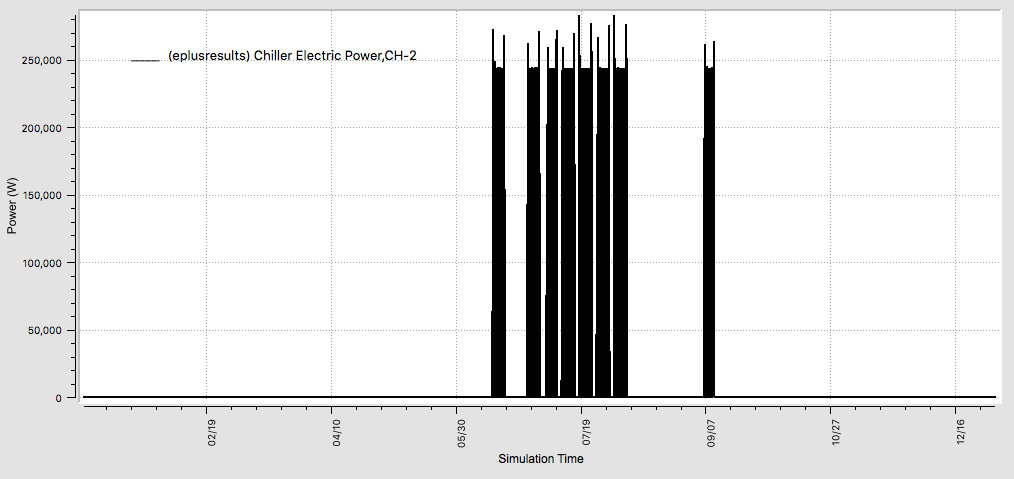 Chiller 2 Plot 2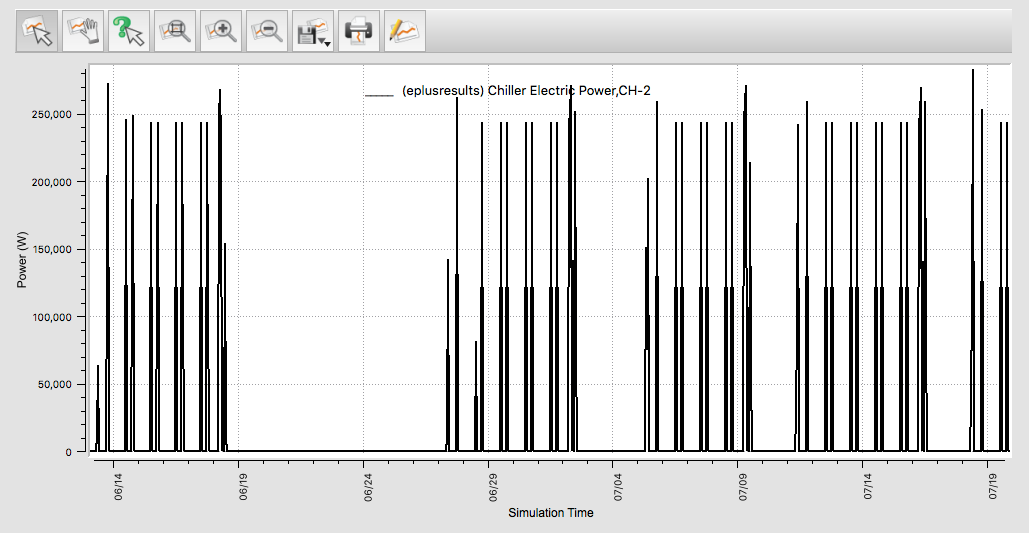 Comments