Ground heat exchanger horizontal severe errors
Hello,
I'm trying to simulate horizontal ground heat exchanger, connected to heatpumps, one for cooling other for heating, as shown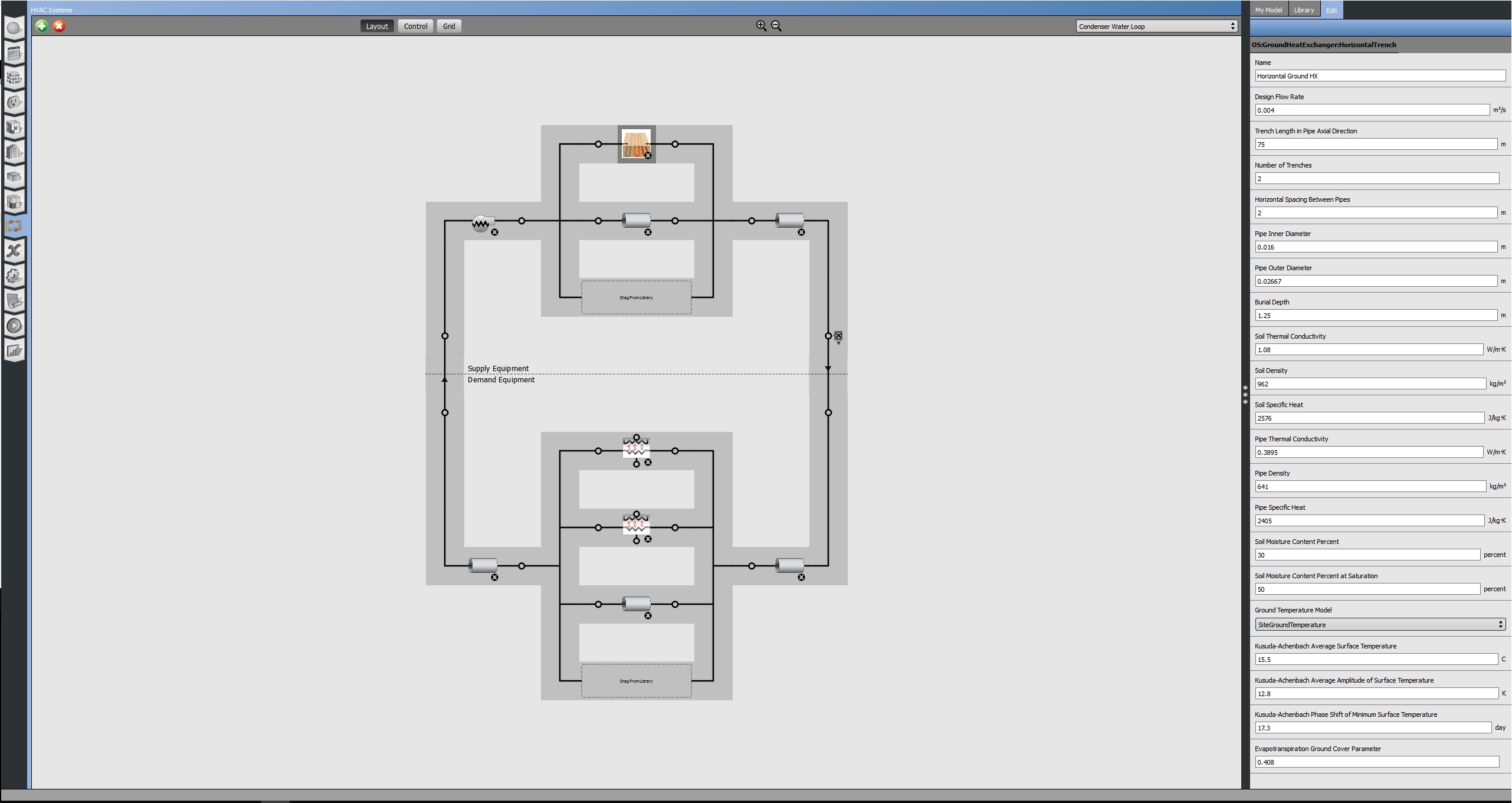 I've selected for ground temperature model the option "Site Ground Temperature"
I keep getting the same severe error Missing "Undisturbed Ground Temperature Model Type" and "Undisturbed Ground Temperature Model Name". Further information on the image bellow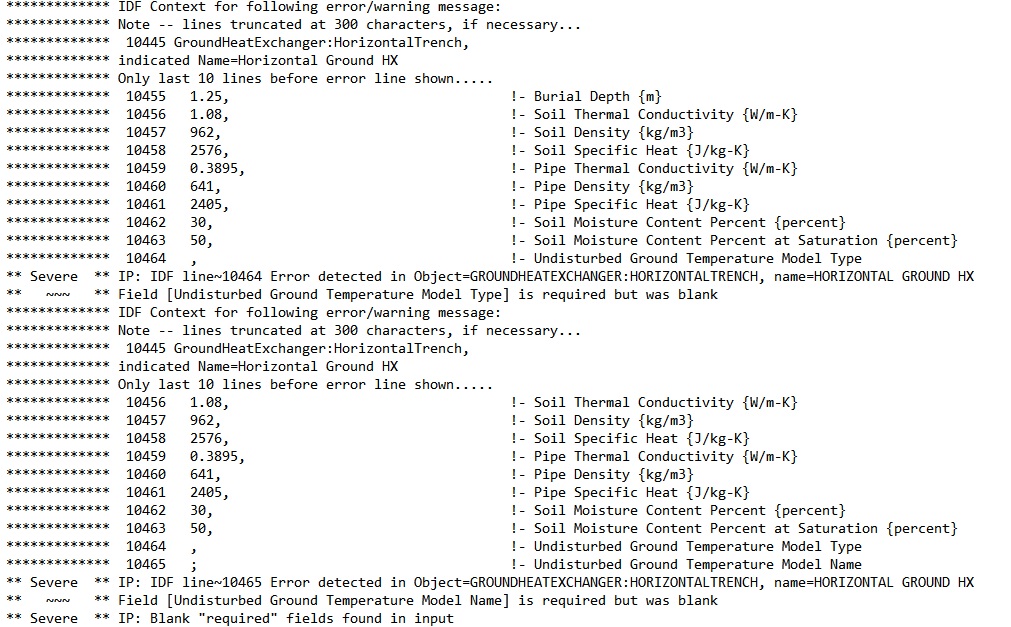 Extract from OS idf file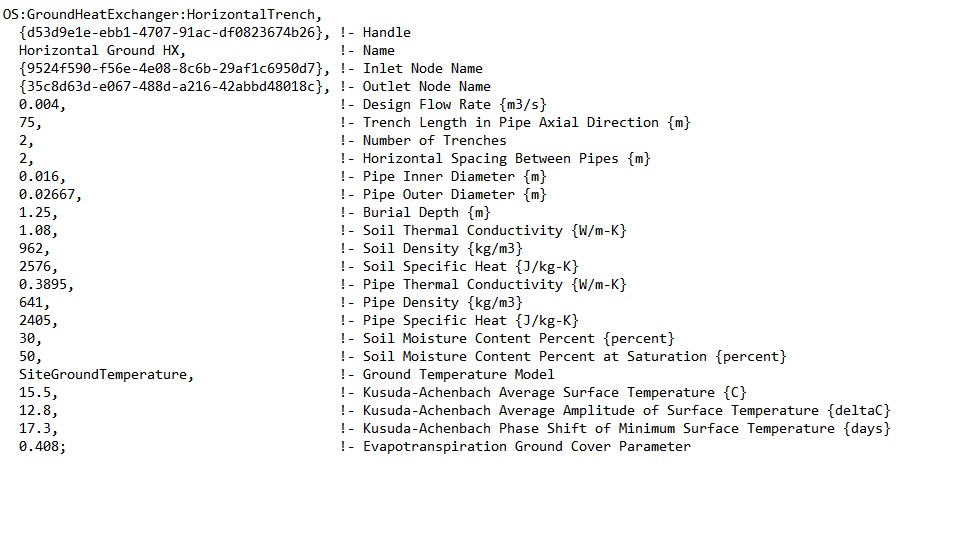 From what I was able to understand, from the I-O Reference, the above OS idf file has not the same information of the e+ describes in page 1012 of the I-O reference.
How can I fix this?