Error in Surface match using Surface measure from bcl and also using surface match tool in sketchup.
I had to match internal surface of my model. 1)Firstly I used the surface match tool in sketch up and tired intersecting & matching the model. After i matched it. When i reloaded the model , an error message showed ( attached below)
2) Alternatively i used the surface measure from BCL in openstudio and error as " segementation" fault was showN ( ATTACHED)
Please find attached the errors and the open studio file.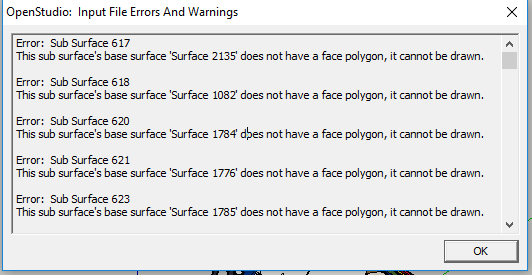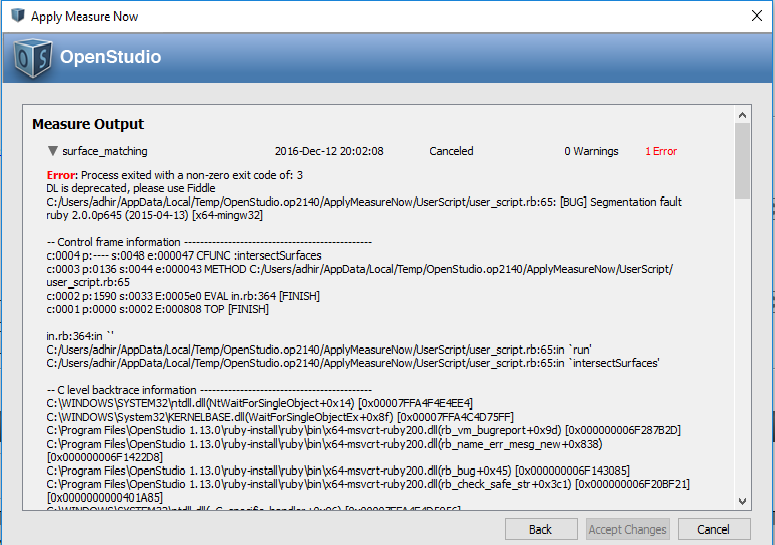 My OpenStudio File is here
I would really appreciate the help.
Comments