TemperingValve over cooling water
Hi all,
Long story short, I have a tempering valve that is meant to lower the temperature from a storage tank down to 60 C if the storage tank temperature is too high (storage tank connected to solar collectors). However, when looking at the output data I've found the tempering valve over cools the water from the storage tank (e.g. 67 C water down to 48 C). If only cooled to 60 C, the instantaneous water heater wouldn't need to add any energy.
Here is a picture of my setup with labels: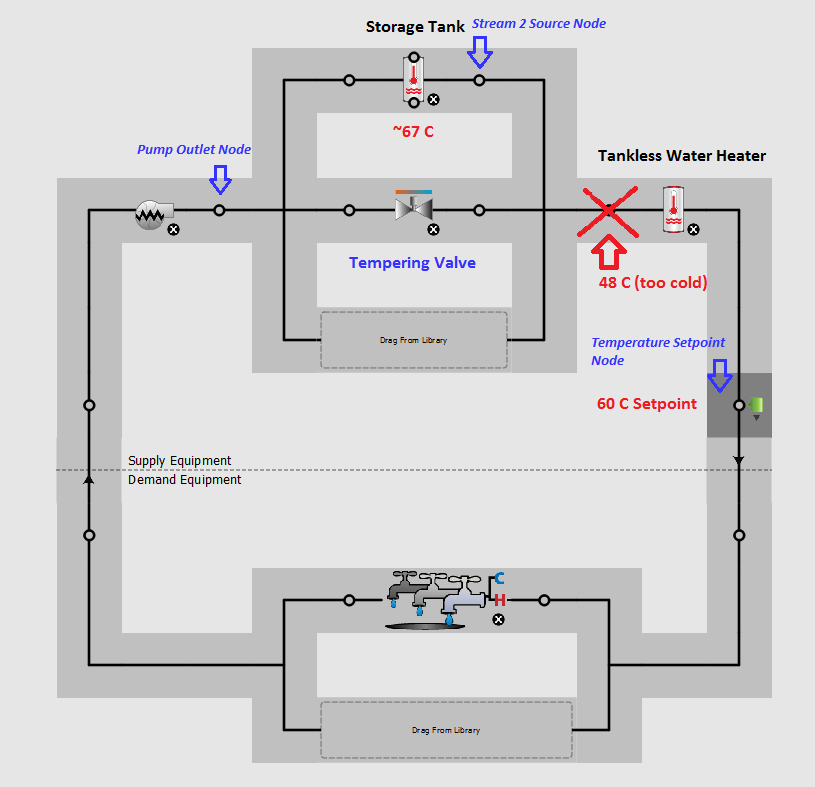 I was surprised to see the tankless water heater doing as much work as it was and decided to take a look at the hourly data and found many cases where the storage water was > 60 C but the tankless water heater was still heating water. As stated before, it looks like the tempering valve is overdoing it when bringing in cool water. It will nearly always bring the temperature down below 60C. I labeled all the tempering valve nodes in blue to help show what I set the tempering valve parameters to.
Any advice would be greatly appreciated!
EDIT: My colleague suggested a setup similar to this: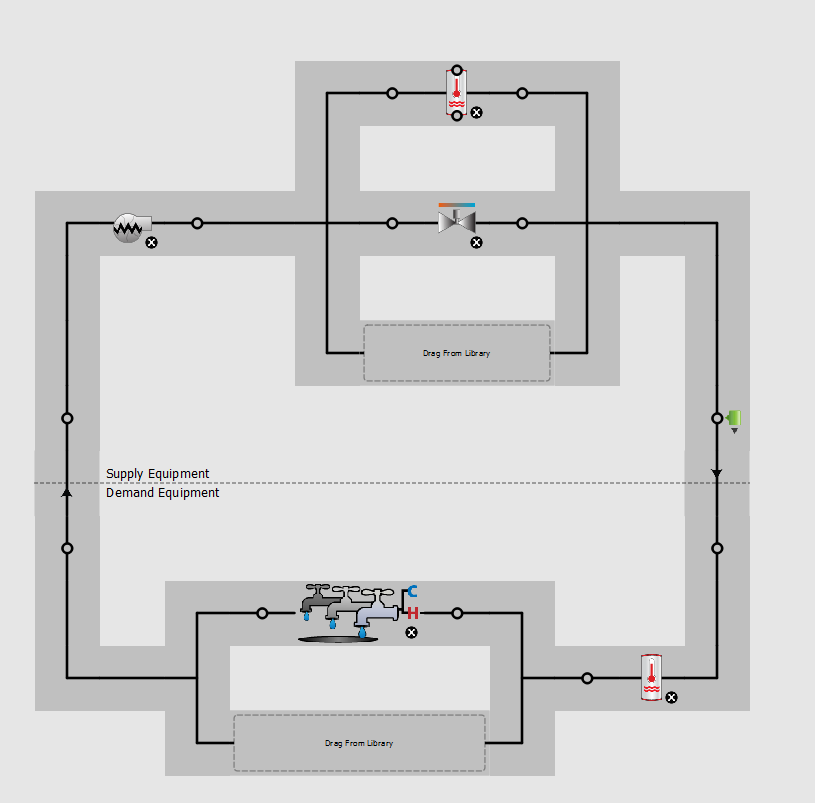 [UPDATE: 12/8/16] - As you'd imagine, having a supply component on the demand side causes a few issues. The hourly energy data [i.e., the data I got out of out.csv] looks great and seems to correct issues with overcooling-- however, my manual energy calculations do not match with openstudio's reports.