Can a branch be common to two plant loops?
I am trying to define a branch (storage tank) which is common to two loops. The storage tank branch will serve as supply side of the planLoop while the other side as demand. The two loops would be operated independently with their own setpoints. However, I think this is what I want to setup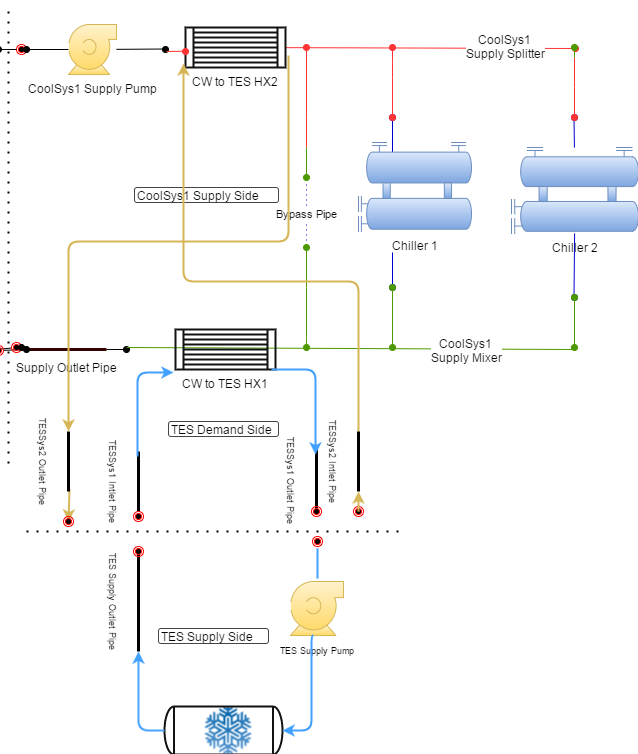 But I don't know how to configure single splitter and mixture correctly. What is the correct way to setup the planloop in this case as the storage object branch is common. I am getting errors due to mismatch of branches-
** Severe  ** For PlantLoop=TESSYS1 SUPPLY CONNECTORS
**   ~~~   ** ...Item=TESSYS SPLITTER, Type=CONNECTOR:SPLITTER was not matched.
**   ~~~   ** The BranchList for this Connector:Splitter does not match the BranchList for its corresponding Connector:Mixer.
**  Fatal  ** GetConnectorListInput: Program terminates for preceding conditions.

Will this alternate loop option work?:- Have both HX's on the demand side and storage on supply side with 1 pump on the supply side.