VAV System Not Converging
Simulation Community -
I'm getting the following error when running my central VAV template system when running for only January:
* Warning * SimHVAC: Maximum iterations (20) exceeded for all HVAC loops, at RUN PERIOD 1, 01/04 10:00 - 11:00 * ~~~ * The solution for one or more of the Air Loop HVAC systems did not appear to converge
I'm modeling for LEED, and I'm getting this warning as ONLY when I hardsize the supply fan maximum flow rate in the hvactemplate:system:vav object according to the mechanical schedules for the project.
The designed flow rates and capacities are about 2x the autosized rates, not sure if that would cause a problem. Here's a table that shows the fan and cooling coil sizes for both the autosizing baseline and the proposed case.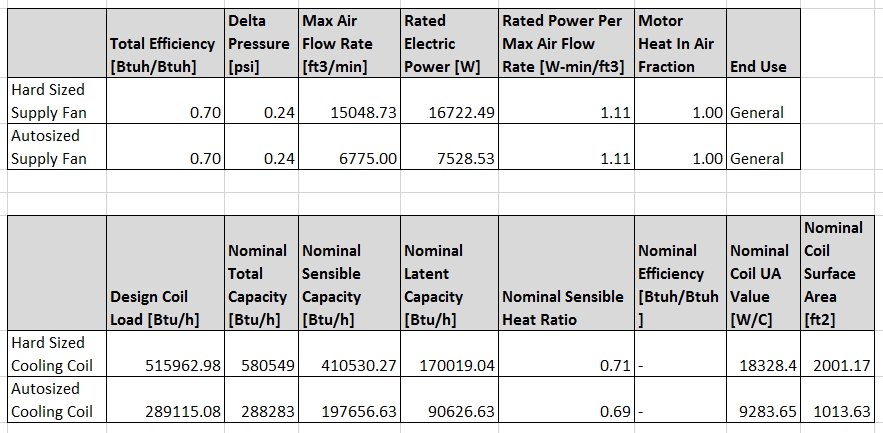 When using the output:diagnostics object to display extra warnings, it says that this particular air hander does not converge for temperature, energy, or mass flow rate. I've doubled the Maximum Hvac Iterations field in the ConvergenceLimits object to 50, but to no avail. Not sure if I need to adjust the temperature tolerance values in the building object.
Any idea why this might be happening? Also Is this something that LEED is going to have an issue with? This causes a lot of warnings given it happens on during all times in the run period.