louvers with long distance to the building should be inside the zone or outside the zone?
I have a louver with three blades(2.0m x 0.5m) adjacent to my building by 2.0m distance as a shading surfaces.image a.
I would like to know that they have to be inside the zone (in blue color) like image b OR outside the zone(in violet color) like image c.
if I design outside the zone,it will have significant different result compare to inside the zone or not?
Thanks in advance for any help.
image a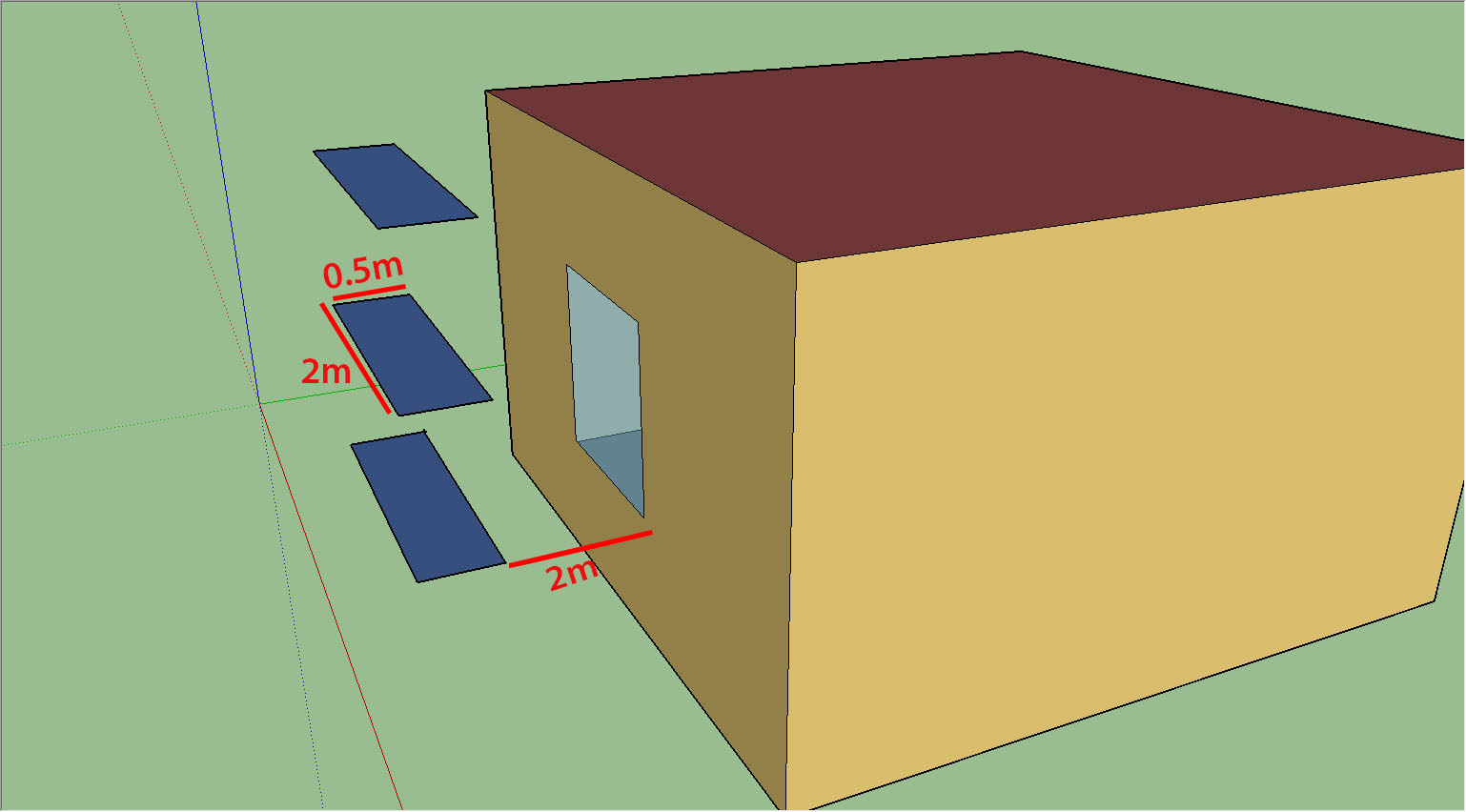 image b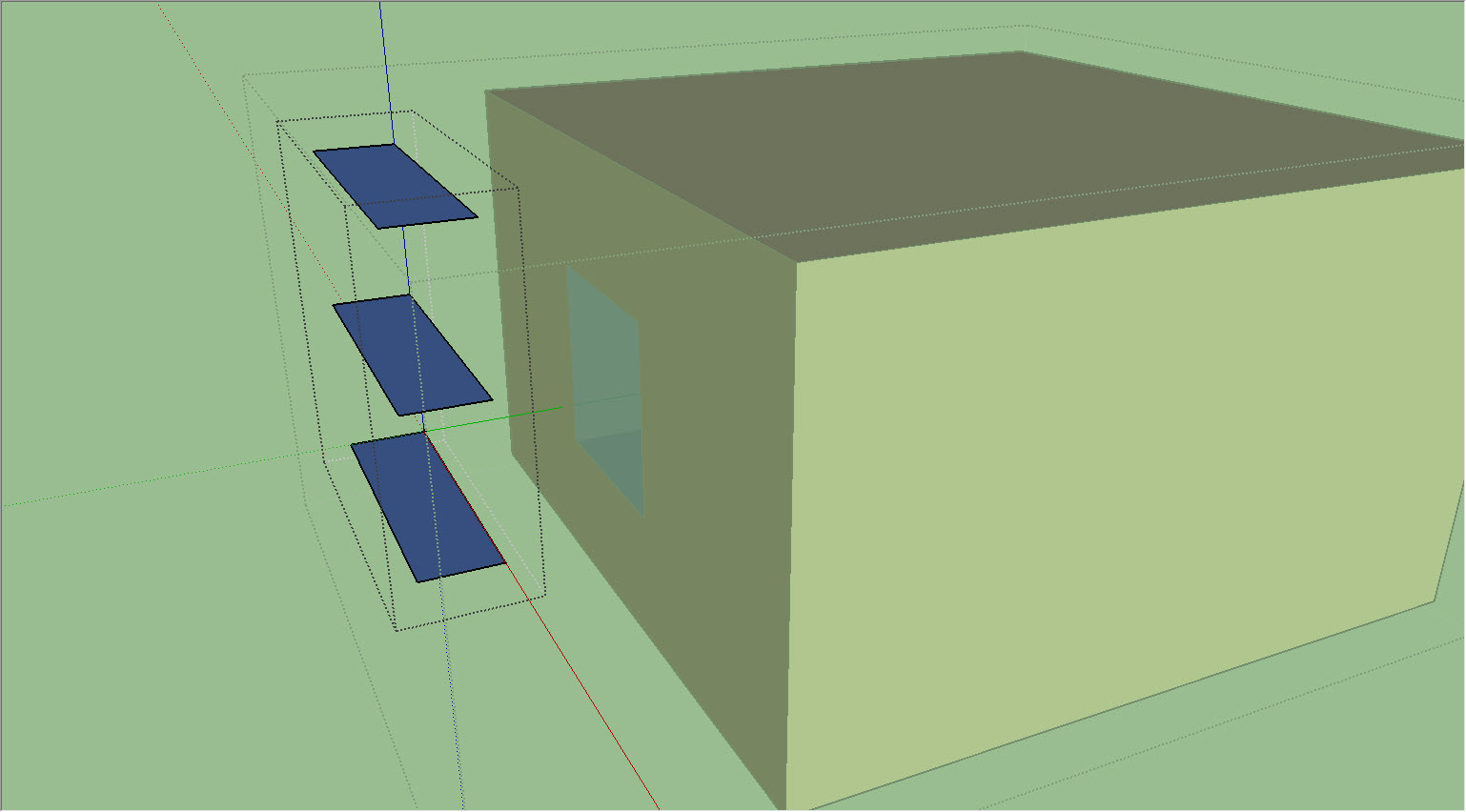 image c