Measure Export CSV Error, no output.
Hello guys, my name is Adityo. There is something happen to my Simulation on The OpenStudio Radiance. From my model, i want to do some simulation about Daylight. I make the simple model in sketchup and export the OSM file to run in the OpenStudio. For standar simulation (Only Radiance Measure), the simulation goes well. For further, i want the output of my model is more than graphic illumination. so, i install some BCL measure. (see the screenshot)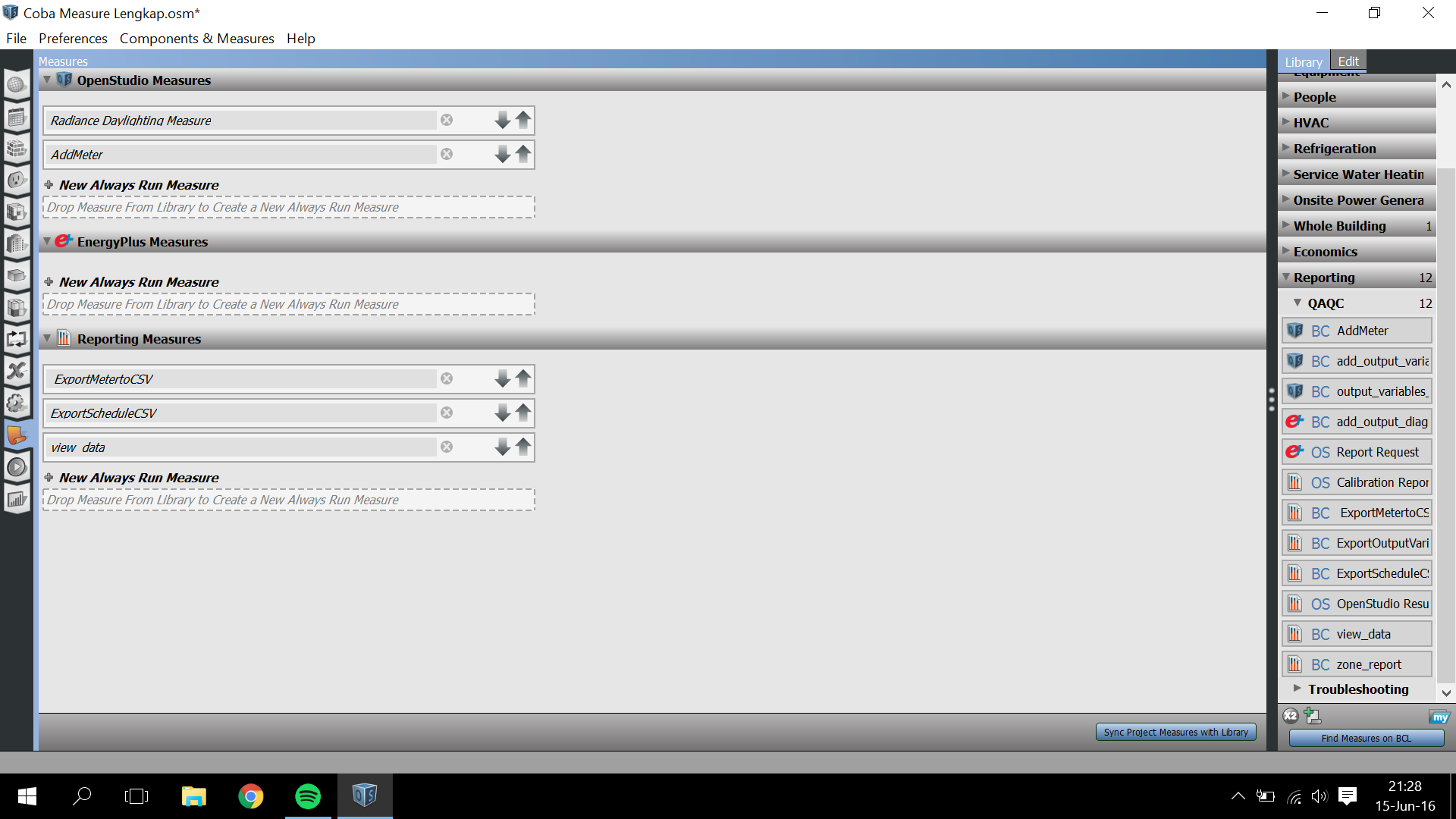 But after i add some measurement, the simulation doesnt run well as i expect. thereis no output file, CSV files. and also some error in the Log. (See the screenshot)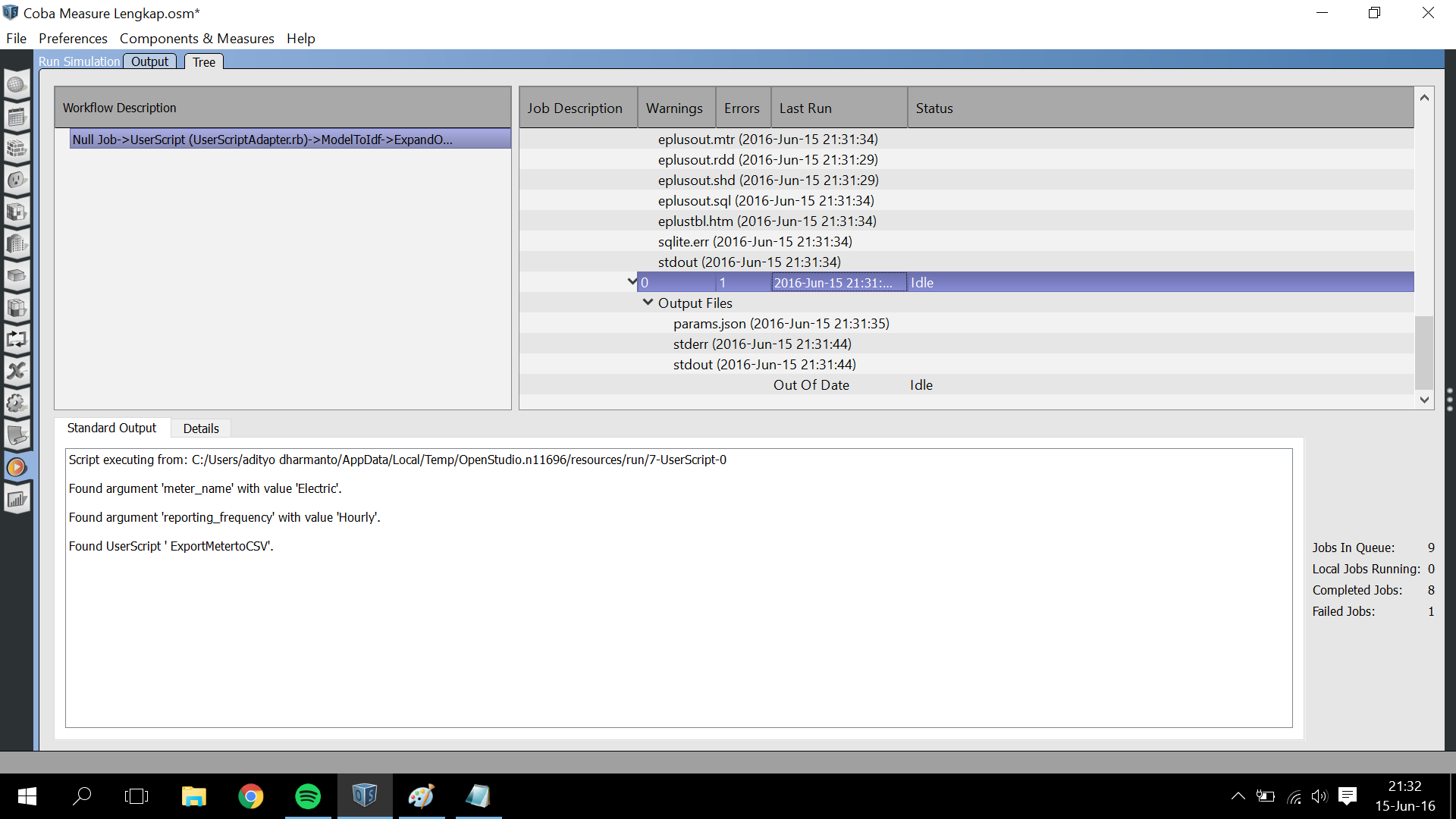 in this situation, i need my models can run the simulation and comes with CSV files as the output. So, the problem is in my Model (Sketchup) or the openstudio Radiance. I Need your opinion, because this is my first time use the OpenStudio Radiance, and using this as my tools for the thesis. And also, i dont know if thereis wrong to use the BCL measure in my model. (the step install ruby and the environment Path in Windows 10)
If you want see the model, and the Journal Log. you can download on this link https://www.dropbox.com/sh/mhxjwwmptz...
This is the part of the Log Process
Continuing Simulation at 12/07 for RUN PERIOD 1 Updating Shadowing Calculations, Start Date=12/27 Continuing Simulation at 12/27 for RUN PERIOD 1 Writing tabular output file results using HTML format. Computing Life Cycle Costs and Reporting Writing final SQL reports EnergyPlus Run Time=00hr 00min 6.06sec Script executing from: C:/Users/adityo dharmanto/AppData/Local/Temp/OpenStudio.n11696/resources/run/7-UserScript-0 Found argument 'meter_name' with value 'Electric'. Found argument 'reporting_frequency' with value 'Hourly'. Found UserScript ' ExportMetertoCSV'.
Thankyou you guys, hope you can helpme.
Comments