What is the best layout for supply equipment setpoints: after equipment or after mixer?
I have a condenser loop that has both a boiler and a cooling tower on it. This condenser plant loop serves both zonal water-to-air heat pumps and water-to-water heat pumps that are connected to radiant loops. I have seen some on this site suggesting that the proper equipment layout should be in series and that setpoints should be placed after each piece of equipment.
Initially, I modeled my loop this way, but the simulation resulted in an enormous EUI of 530 kBtu/ft2!!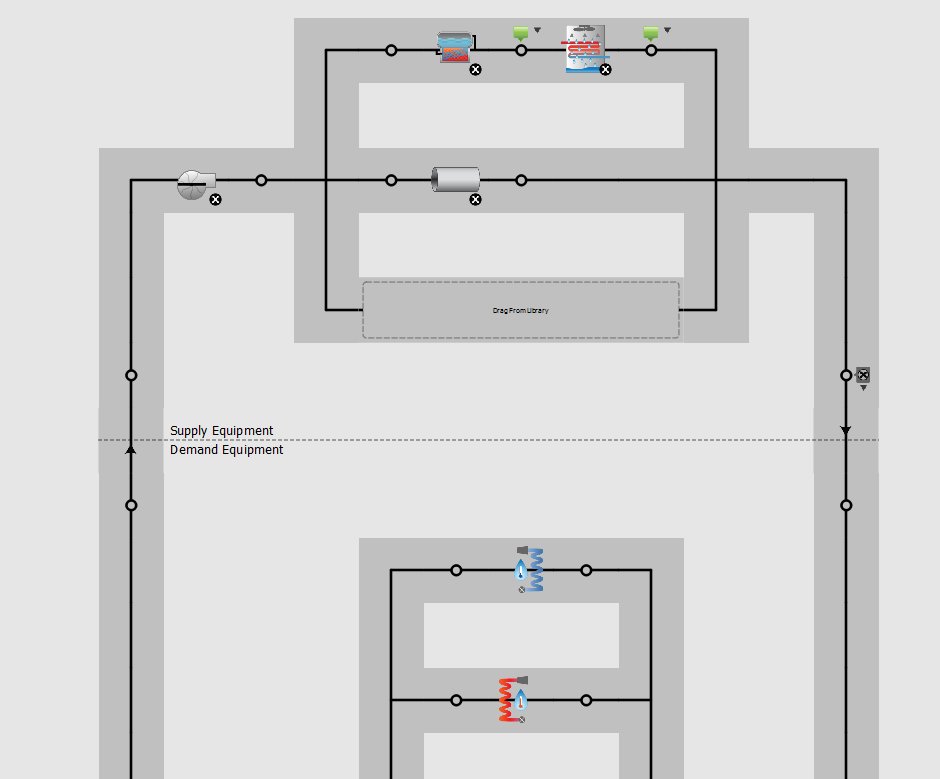 I then removed the setpoints after each individual piece of equipment and kept only the dual-setpoint manager after the mixer.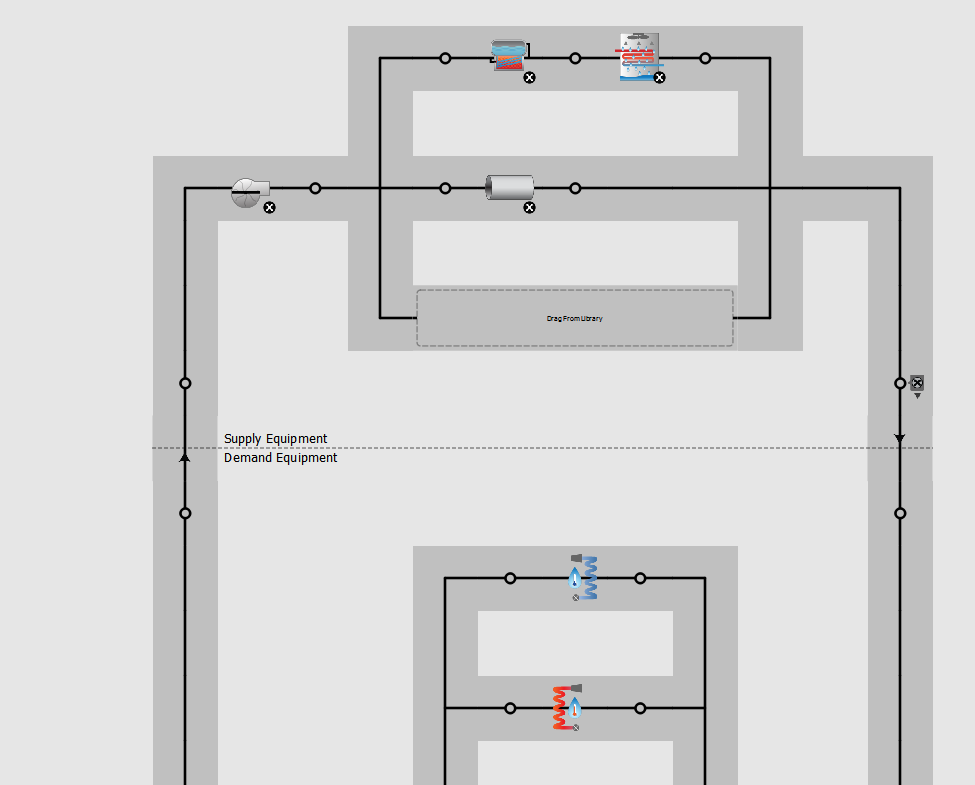 This new arrangement with only the dual-setpoint manager resulted in the much more reasonable EUI of 64 kBtu/ft2.
My question is which setpoint layout is correct? I was using only scheduled setpoint managers and a dual setpoint manager - is there a more appropriate selection for the condenser loop or is there some other control that I'm not implementing correctly in OS?
For reference, my scheduled setpoint after the boiler is 150 F, my scheduled setpoint after the cooling tower is 45F, and my loop dual setpoint is set to a range of 60F - 100F.
Any advice would be appreciated.