Run period simulation with modified weather file
I modified a weather file of year 2005 using elements software tool. I set the value 2014 in the Reference Year field and some of the time-series data.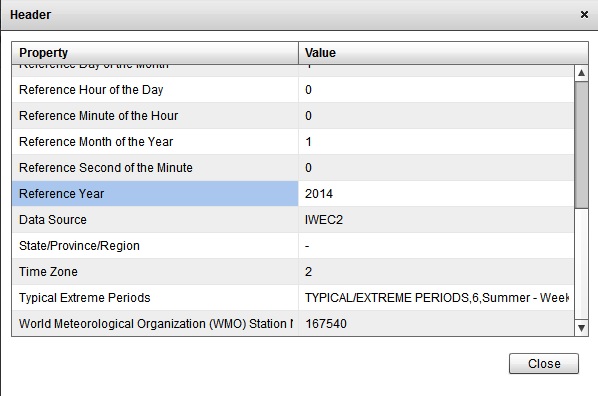 In openstudio I set the value 2014 in the Callendar Year field in the schedule tab/Year Settings .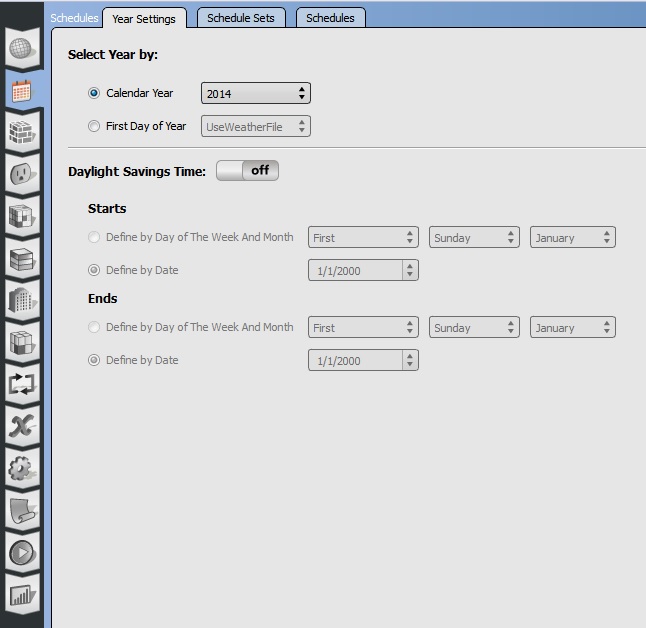 I created a new run period profile from 10th to 15th of August. I checked if the input values are correct to the corresponding days (in result viewer) and I see that the values are not correspond to the respective days. I opened the in.idf file (path: ....\run\2-ModelToIdf-0) and I see that the value Day of Week for Start Day is Wednesday which is not the right value for year 2014 as the 10th of August is Sunday. I think for some reason openstudio uses 2005 as the reference year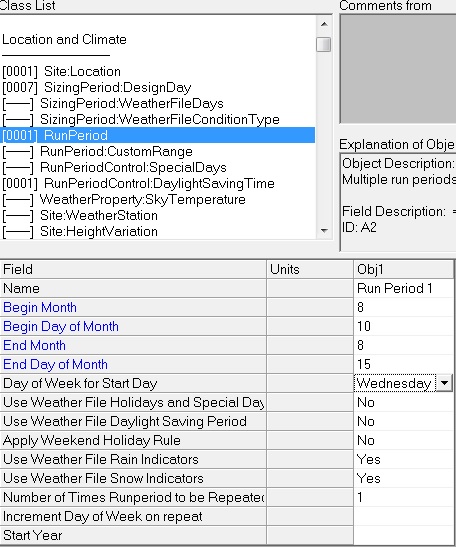 Why is this happening?
EDIT ----------------------
If I change the epw file openstudio change the year settings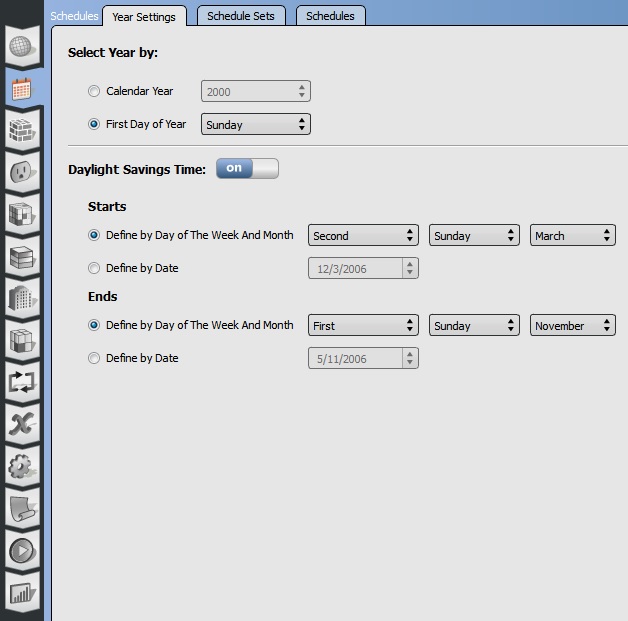 Comments