No heat from water to air loop in OpenStudio
Starting from the OS template 'Packaged Rooftop VAV with Reheat', I tried to change the terminal for VAV NoReheat. I have no errors, but there is no heating in my zone.
To illustrate:
This case works fine (some unmet hours but no problem with the simulation):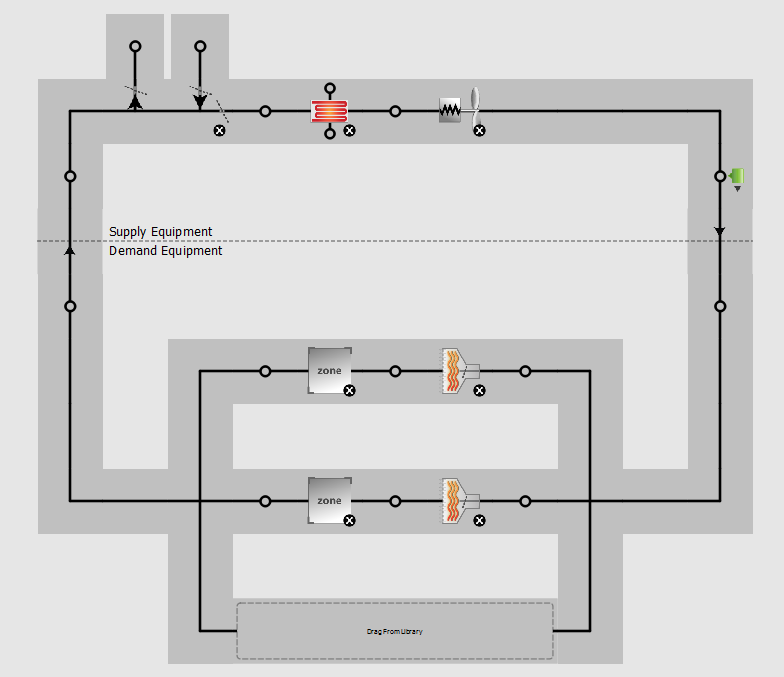 But this case doesn't work: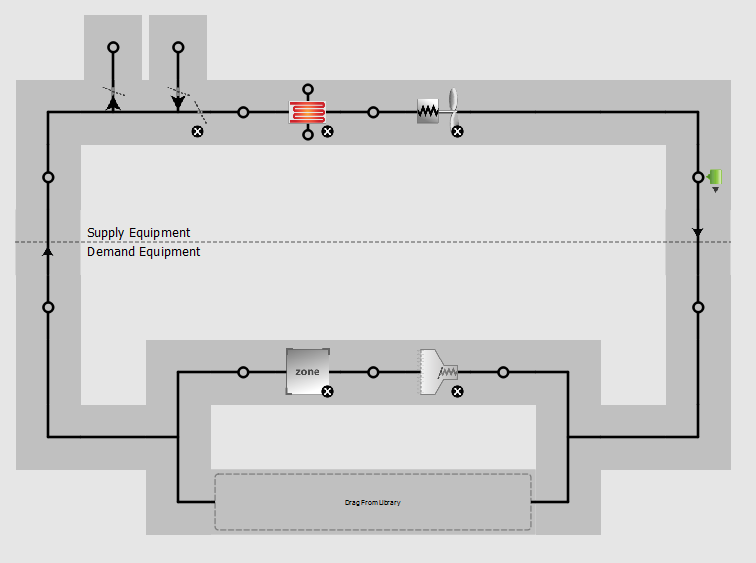 I don't think there is any problem with the object AirTerminal:SingleDuct:VAV:NoReheat, as it works fine with other cases such as: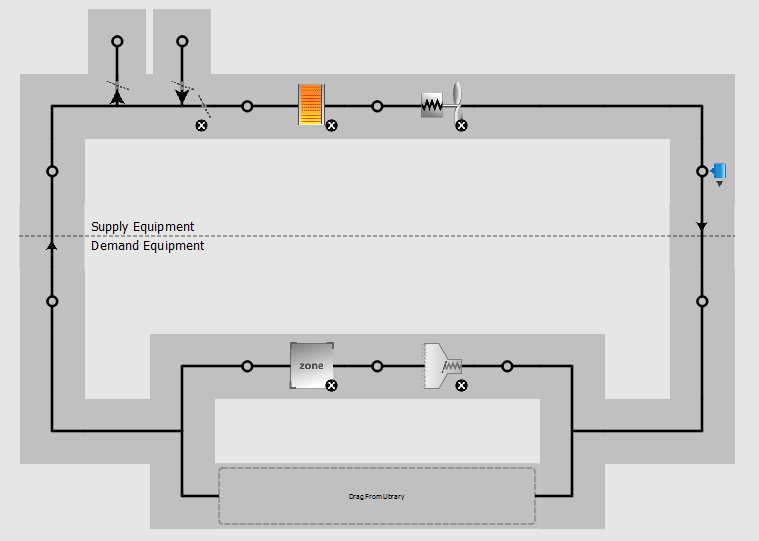 What I have tested: different setpoint manager, supply air temperature, variable or constant fan/terminal, hardsized some parameters... In all cases the result is the same: no heating !
For all my tests, the common point when the problem occurs is the presence of a 'Coil:Heating:Water' and a AirTerminal:SingleDuct:VAV:NoReheat. So I think the problem is between the water and air loop. The E+ Output:DebuggingData also shows some strange behavior. For example the node between the air terminal and the thermal zone in the air loop shows: 'Fluid Type: Water'. It seems it lacks a heat exchanger (water to air) but I can't simply add a Fluid-toFluid HX in my air loop...
Someone has an idea to fix it ?
Comments