HVAC consumption analyses
Hi! My building model has a single zone with a Packaged rooftop heat pump. I'm using OpenStudio and I added 3 output measures in order to study HVAC energy consumption: Air System Total Heating Energy, Air System Total Cooling Energy and Air System Fan Electric Energy. I'm analyzing the results and I'm not understanding why the system starts to cooling the building in some periods of the day. We can see some little peaks of cooling consumption always at midnight and, in the 6th day of July we can see a cooling consumption when the interior temperature is between the choosen setpoints.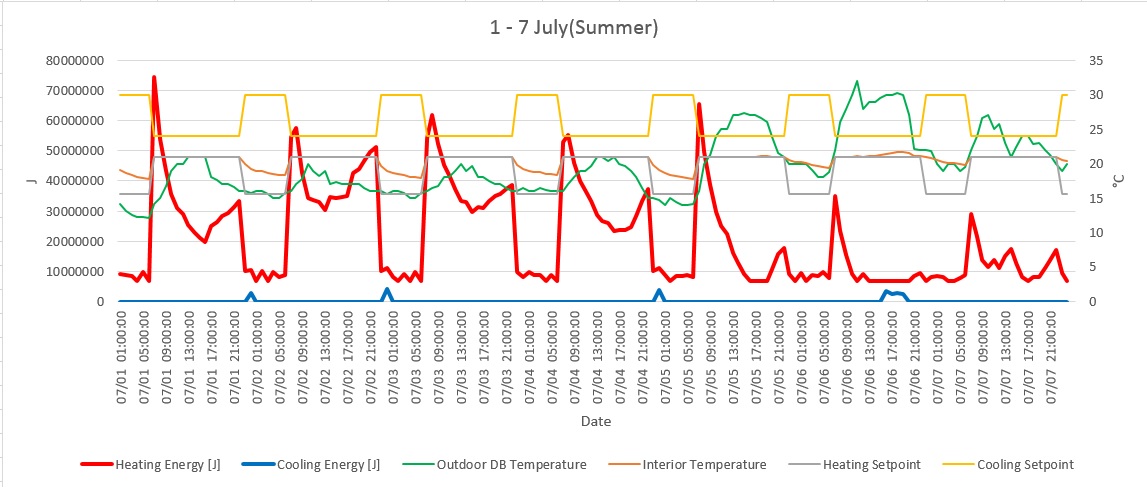 In this summer week example I'm not understanting why there is cooling energy consumption if the interior temperature is so far to reach the cooling setpoint.
The same little peaks also occurs on a simulation for a winter week, always at 24 o'clock.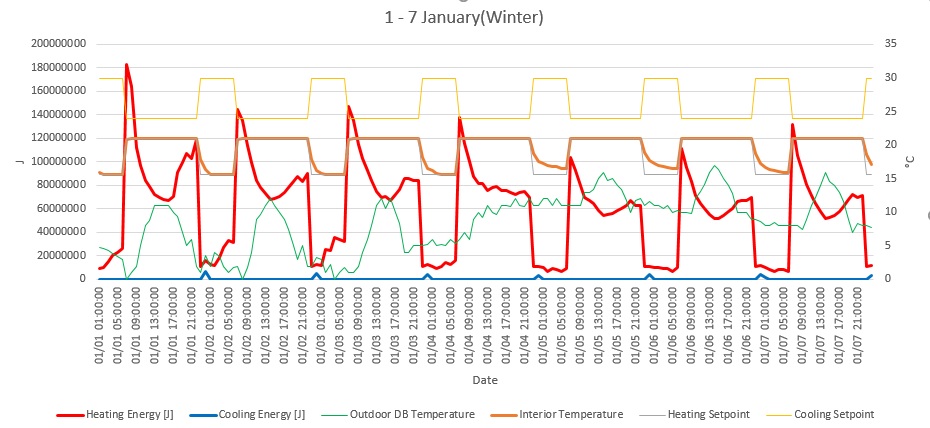 Can you give me your opinion about what can be happening?
Thank you