How to have openings between spaces?
Hello guys,
I am making a building using the Sketchup and Openstudio, in order to make an analysis of the energy consumption of it.
However I have a problem in design, which is the need of openings between spaces. That is, I have a room, but I intend that it has an opening to another space, so that heat and mass exchanges are effected naturally.
The image reflects this situation. The selected surface should be open to a space which is adjacent ...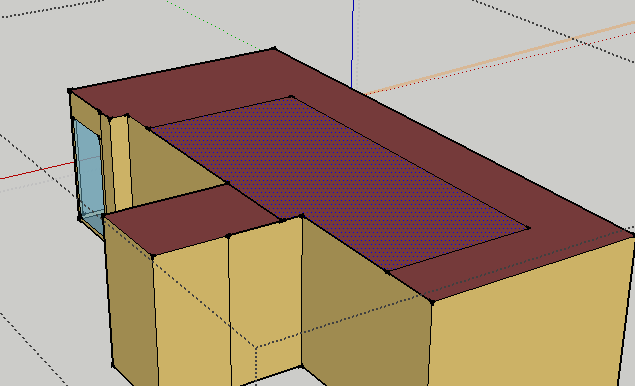 How can I do this? Because sketchup only has 3 types of surface (floor, wall or roof) ...
I noticed that Openstudio has a subcategory in the materials called Air walls, is that the solution?
Cheers guys,