Interesting Zone Temperatures
Hi all,
I am seeing some strange behaviour in a model I have created. Basically I am seeing a significant temperature increase right at the time my AHUs stop supplying fresh air. That being said I have my occupanct, lighting, and electrical equipment all going into setback an hour before I see the interesting temperature increase.
A screenshot of the results can be seen below, with the highlighted values being what is concerning me.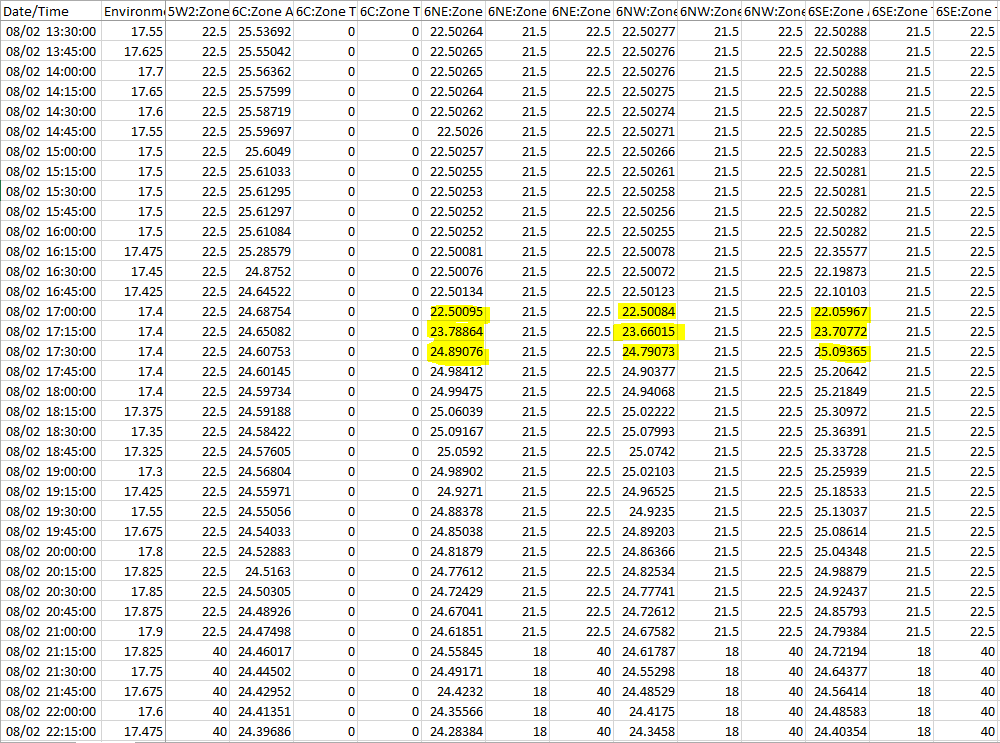 The setpoints to the right of the highlighted values are still active because in the building I am modelling the occupied and AHU OnOff schedule differ. The AHUs are on from 05:00-17:00 while the occupied setpoints are active from 07:00-21:00. It seems very strange that I see an increase in temperature at 17:15 when the only HVAC item that should be active during the unoccupied times are the radiant heaters that only heat the space if it get below the setback temperature, these would be active in unoccupied from 21:00 to 07:00.
I know this may be hard for someone to point me in the right direction but any help is greatly appreciated.
Thanks.
Comments