Issues with Switchable Glazing Solar Gain Setpoint
I'm trying to implement electrochromic glass in an OpenStudio 1.10 model as switchable glazing under shading controls, but I noticed that the shading controls had no effect on energy performance. After digging into the IDF, I found that the setpoint for solar gain on the windows to activate the switchable glazing was 5,000 W/m2. I have not had this problem previously in OpenStudio 1.9, so it seems that this is a new issue with OpenStudio 1.10. Has anyone else encountered this?
Find my OSM here: https://www.dropbox.com/s/s4wxmjvocli...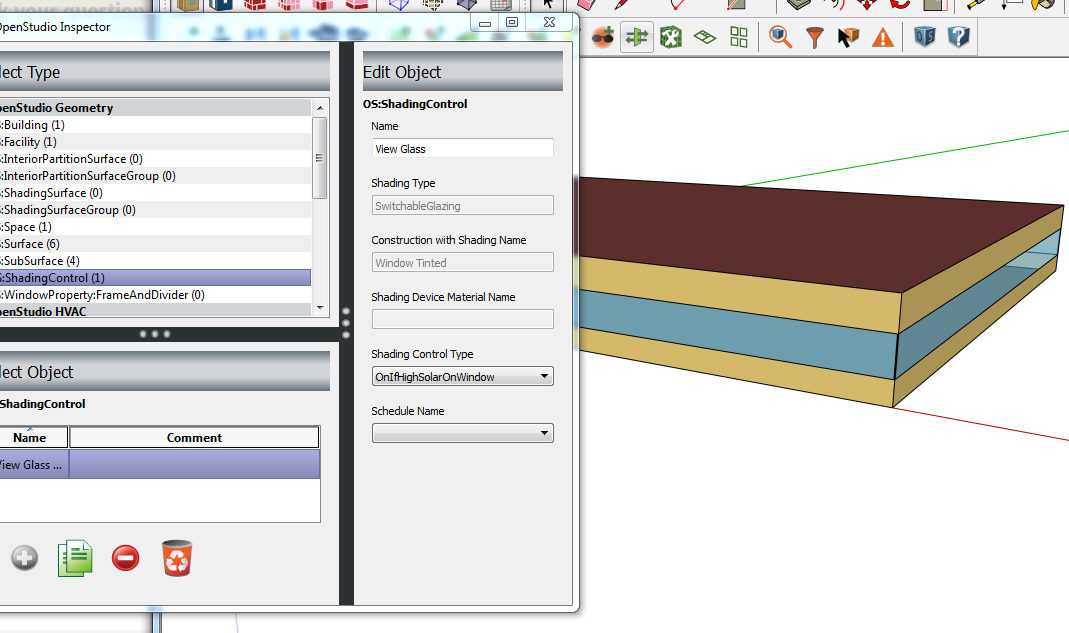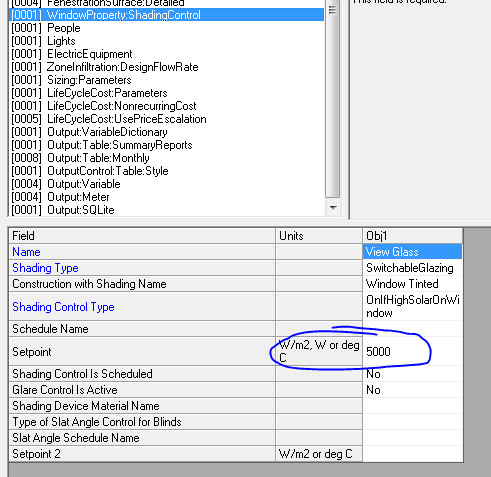 Comments