How do I add a previously simulated building load (CHW and HW) to another building which contains the central plant?
Hello UA; I've been working on how best to enter previously simulated building loads onto the main central plant. I know the heating and cooling loads each building requires from the plant loop, along with their flowrate demands, for a typical year. My central plant has the LoadProfile:Plant object inserted in place of the buildings.
What ways do you know of to get the building load wattage and flowrate into the LoadProfile:Plant object? I REALLY don't want to generate a day-by-day schedule for the whole year...
Associated Questions (I'd say) 1 2 3
Some Details: Building configuration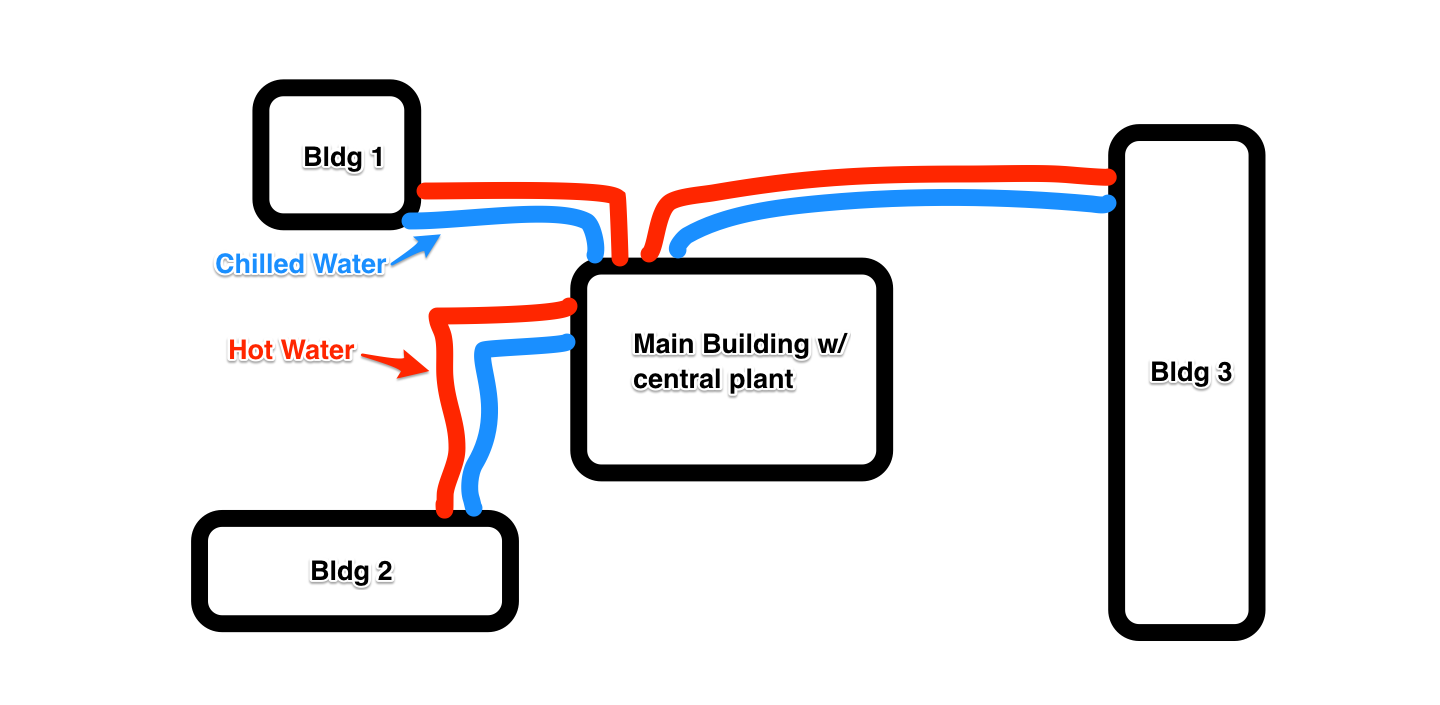 and Buildings 1-3 have already been simulated with district heating/cooling on their CHW and HW building loops.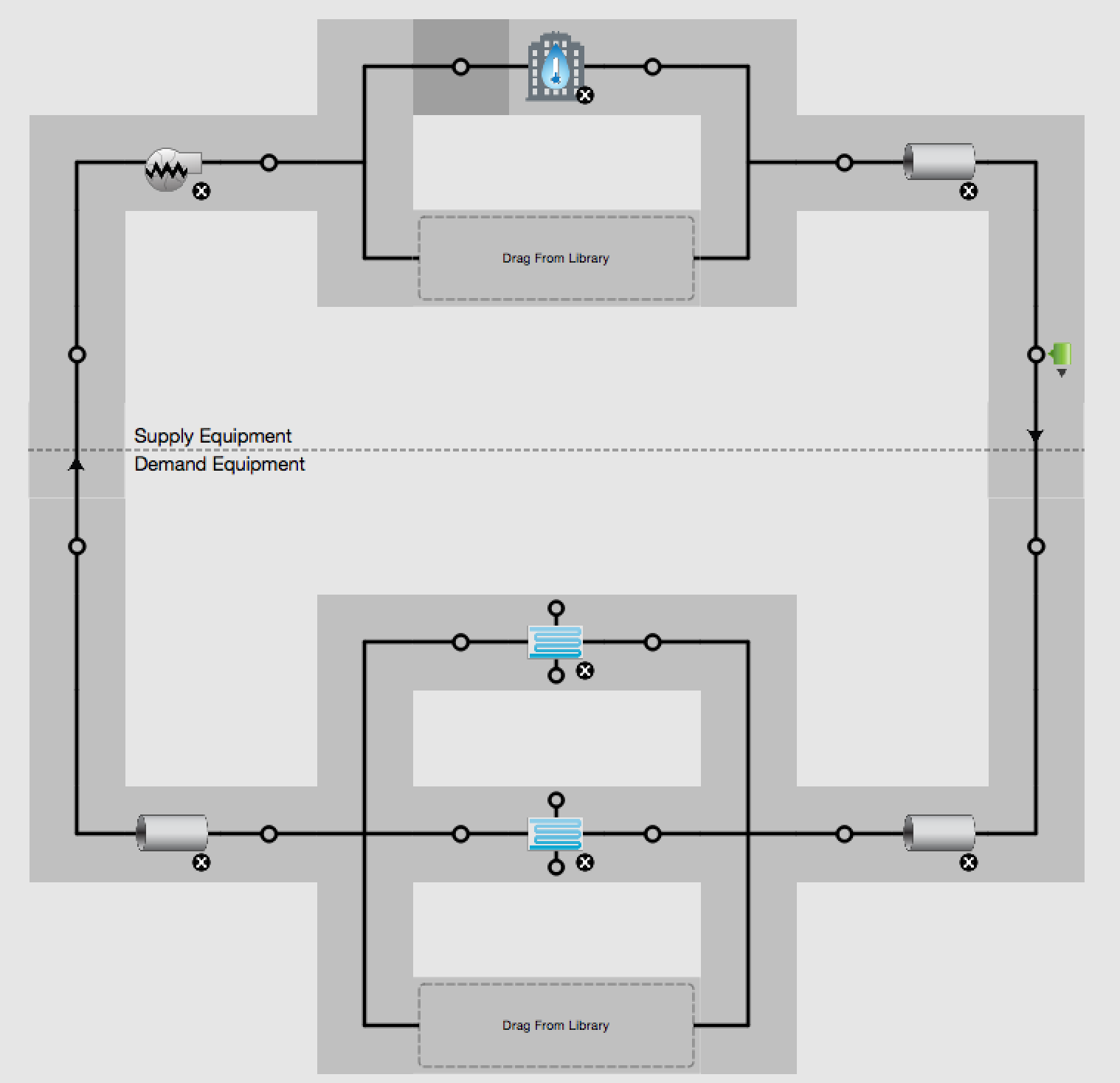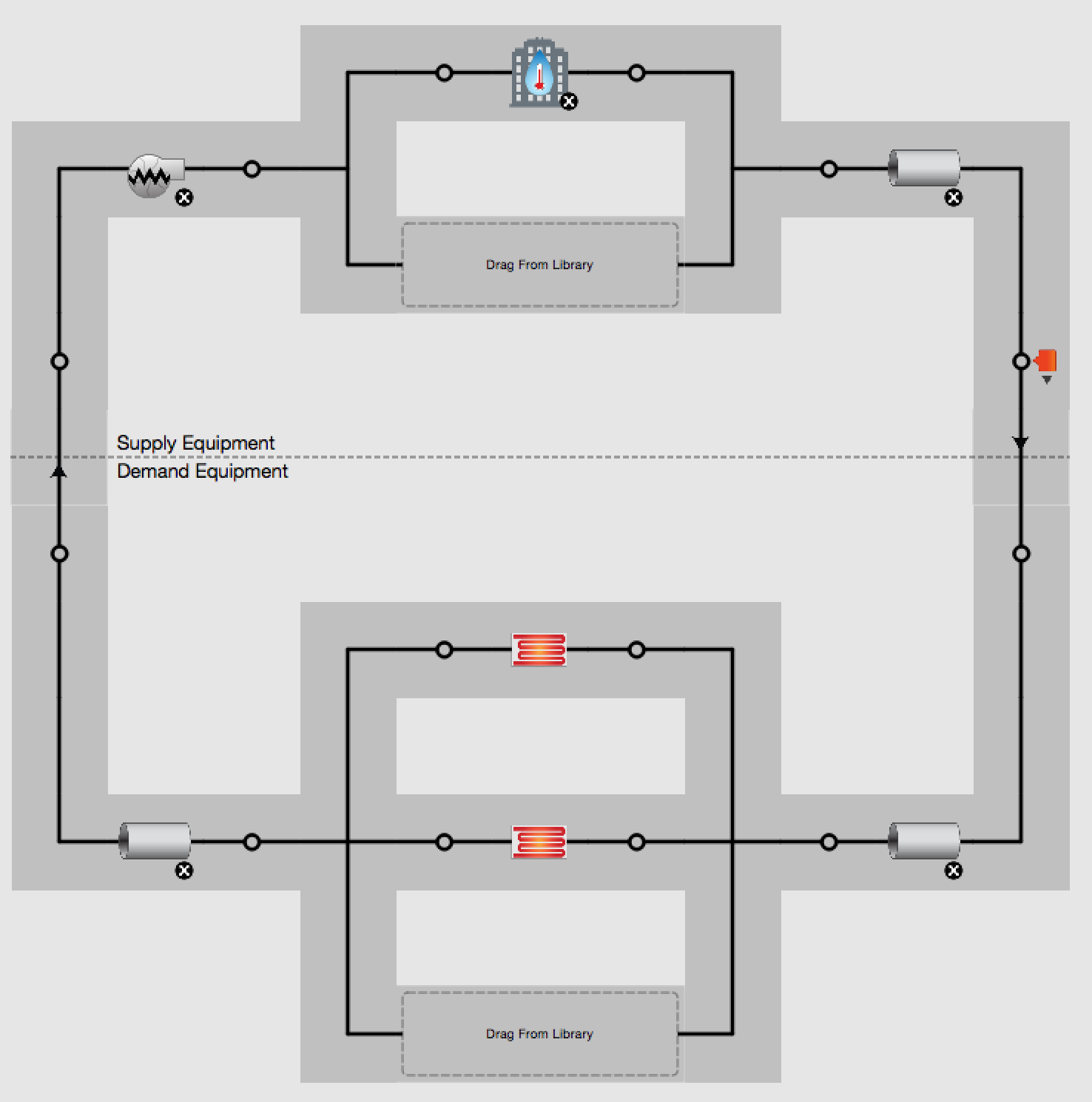 Lastly, the main building central plant (to be simulated) has LoadProfile:Plant objects for Building 1-3 on both the CHW and HW loops. Shown below are the primary and a representative secondary loop.