Variable Speed Fan (AHU)
I developed a model with Packaged Terminal Heat Pump Air Loop with a Variable Speed Fan (Air Handler Unit). However, the model gives constant hourly fan energy values and this does not match the actual data. How do I get the fan energy to vary.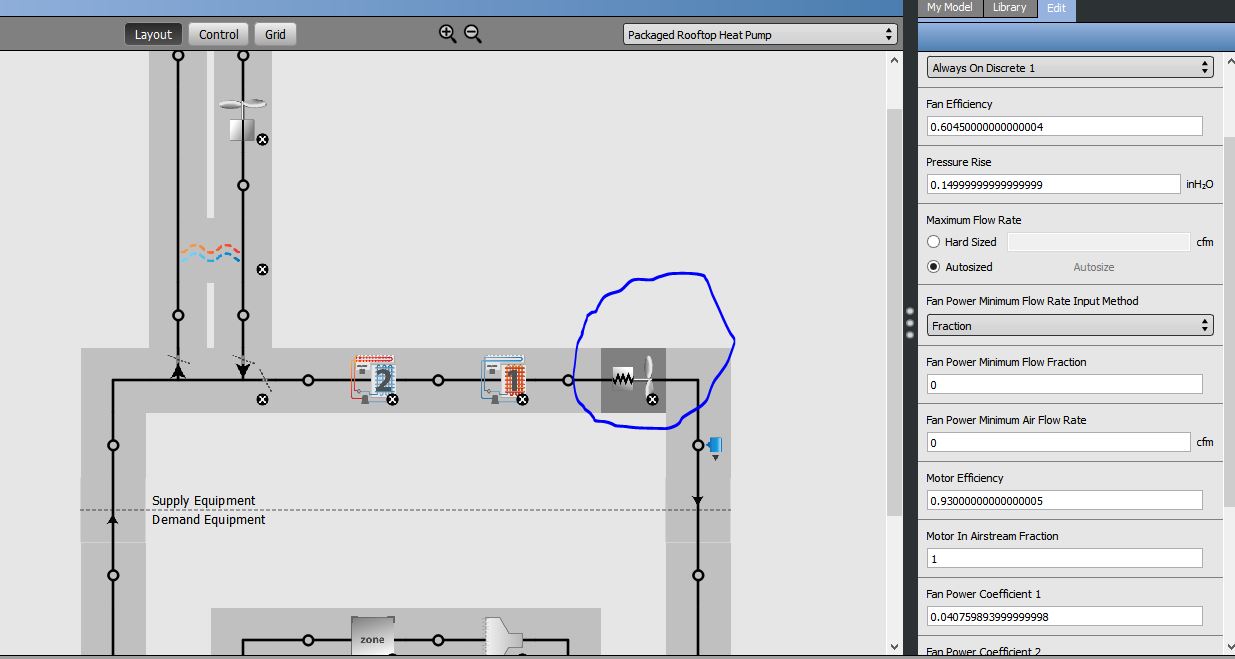 Attached is the hourly energy consumption of the measure and simulated model.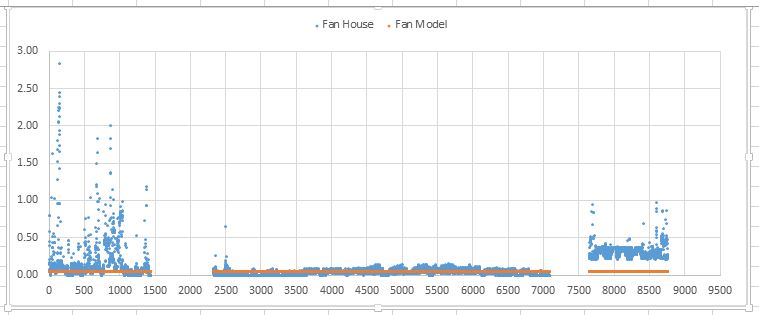 Update:
Here is the link to the OpenStudio Model
Comments