Outdoor Air Control, Energyplus EMS If Statement Issue
I am working on an EMS control to allow me to setback the outdoor air on a pool unit to 50% at night. I have been able to do this using a schedule to override the outdoor air damper with EMS, but then this overrides the economizer ability of the unit. I am trying to get it to go to 50% at night, and then allow it to economize during the day. It seems like the simple if statement in the code below should work, but it makes it so that the unit provides the reduced 50% outdoor air all of the time. I have tried several different ways to do this and cannot get it to work. It seems like this should be an incredibly easy if statement. Any ideas why this isn't working?
Outdoor airflow with the schedule overriding the outdoor air for the day and night time, no economizer. This is what I want at night, but then economizer capability during the day.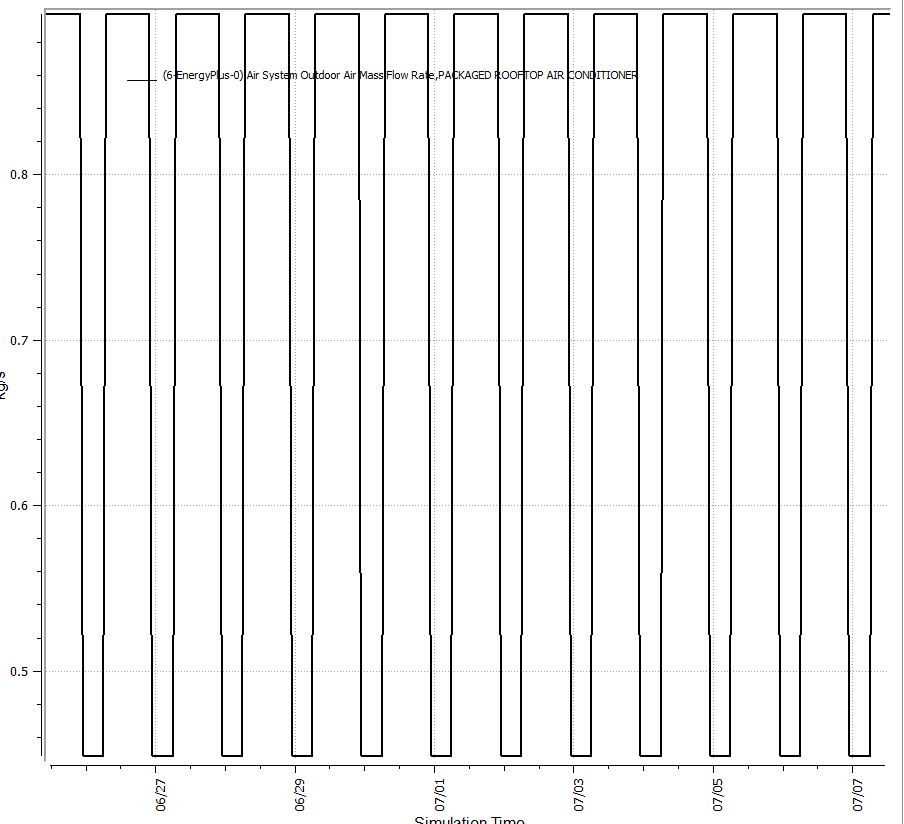 Below is the EMS code I used to get the above to work, but with the simple if statement added. If the schedule is less then 1, I want it to override the OA damper, if it is equal to 1, I don't want to override the OA damper.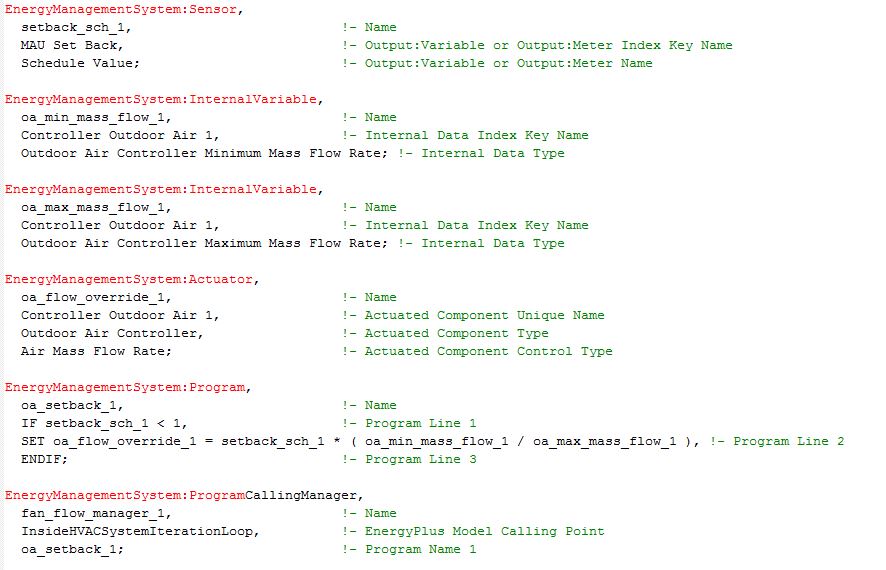 The outdoor airflow with this code is just at 50% of minimum flow all the time.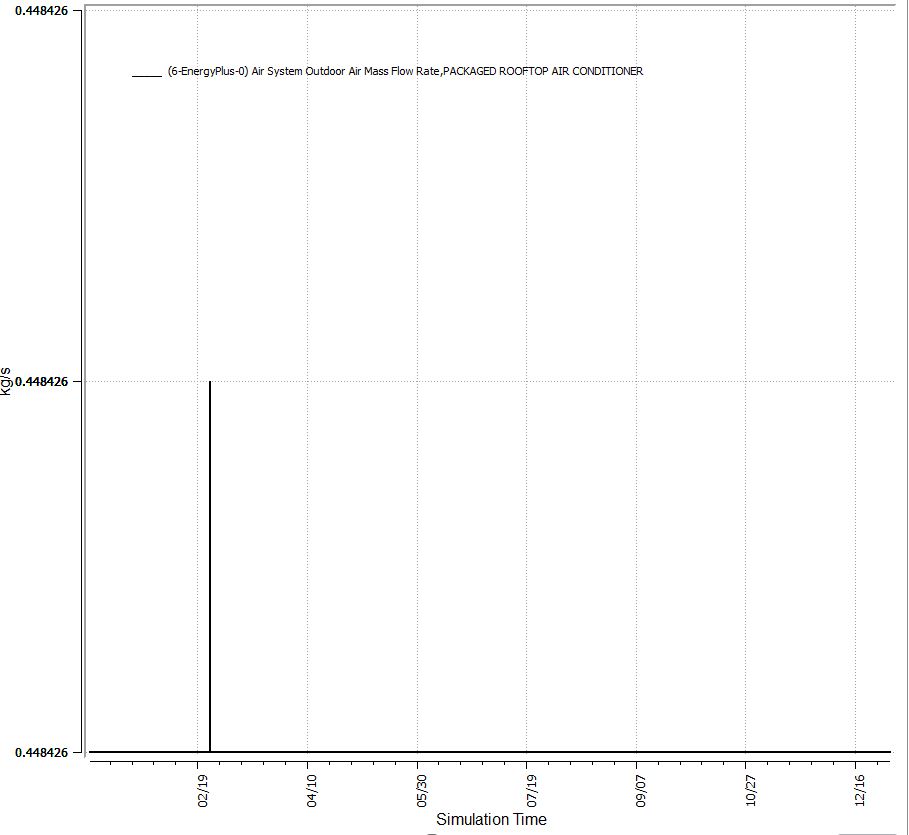 Any help would be greatly appreciated.
Comments