Re-cooling zone air after mixing with return air
I am modeling a mechanical VAC system in Energyplus similar to the image below where the system mixes fixed amount of conditioned and return air and cools it down again.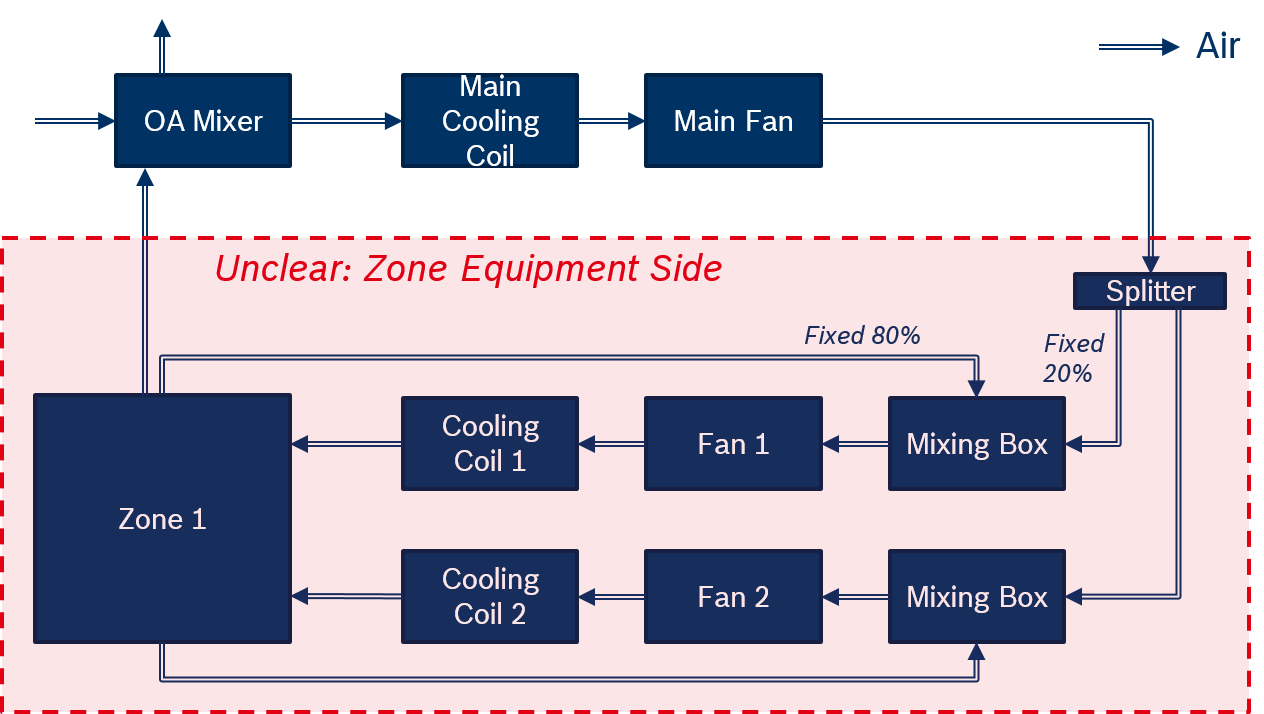 But I am facing difficulties with the zone equipment side. So I was wondering if I am building the system correctly or not.
Is it possible to build the system in Energyplus as depicted in the figure above?
If yes, any specific components that I should use? (I have tried the AirTerminal:SingleDuct:InletSideMixer combined with ZoneHVAC:FourPipeFanCoil but I'm getting a node error at the inlet side mixing box)
Any other suggestion/tips in implementing this example system in energyplus are also very welcome.
Thank you