How do I troubleshoot a water-cooled condenser with no flow?
I am attempting to model a refrigeration cycle with a water cooled condenser but am having troubles. The system runs however the results show that there is no mass flow of water through the loop.
It is a simple box building with 1 walk-in refrigeration case and 1 compressor. The model works with air-cooled condenser, but the water cooled condenser however does not show any water flow or pump power.
I have also tries to plot pump power of the water loop and this also shows zero. I cannot seem to trouble shoot this system, any help or advice would be greatly appreciated.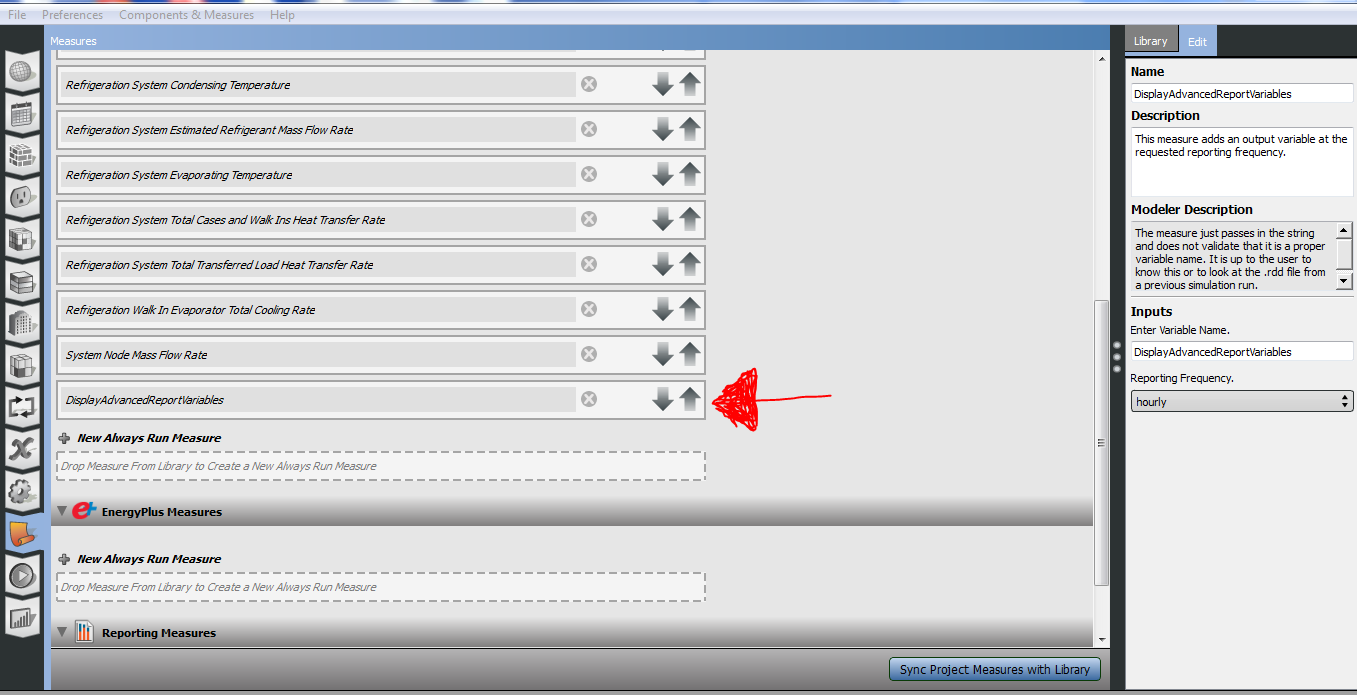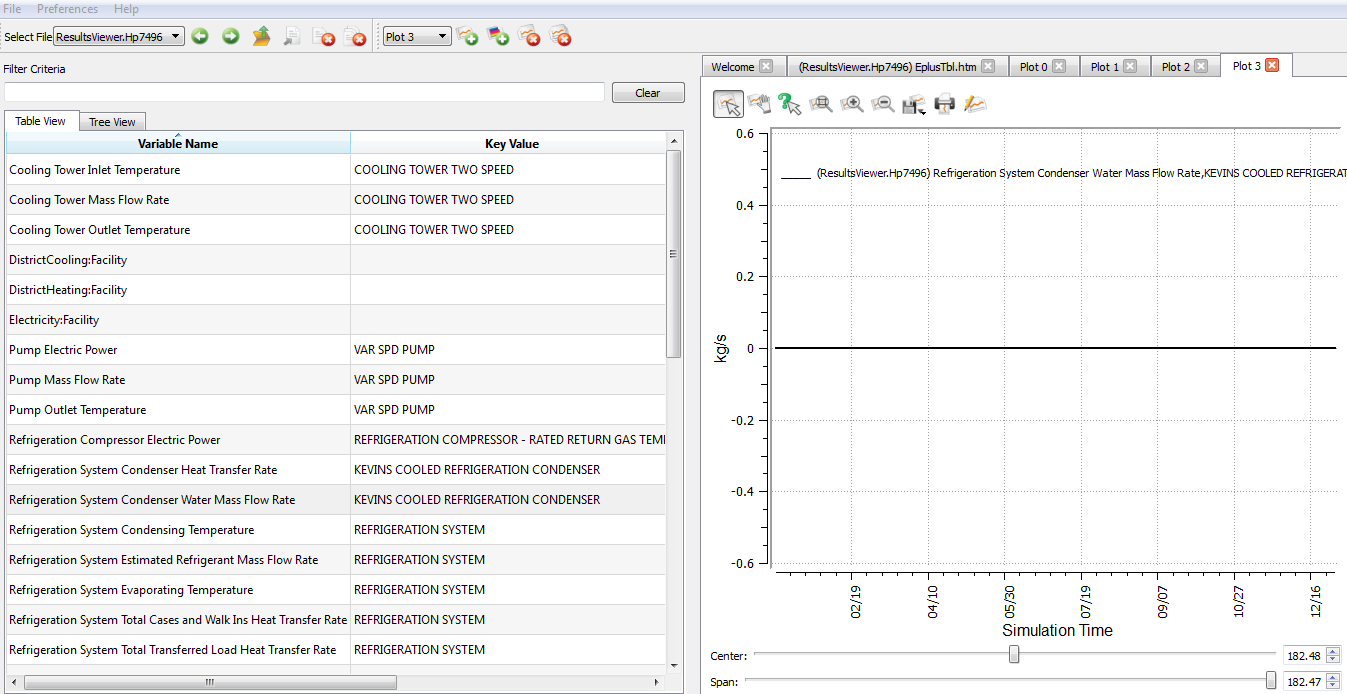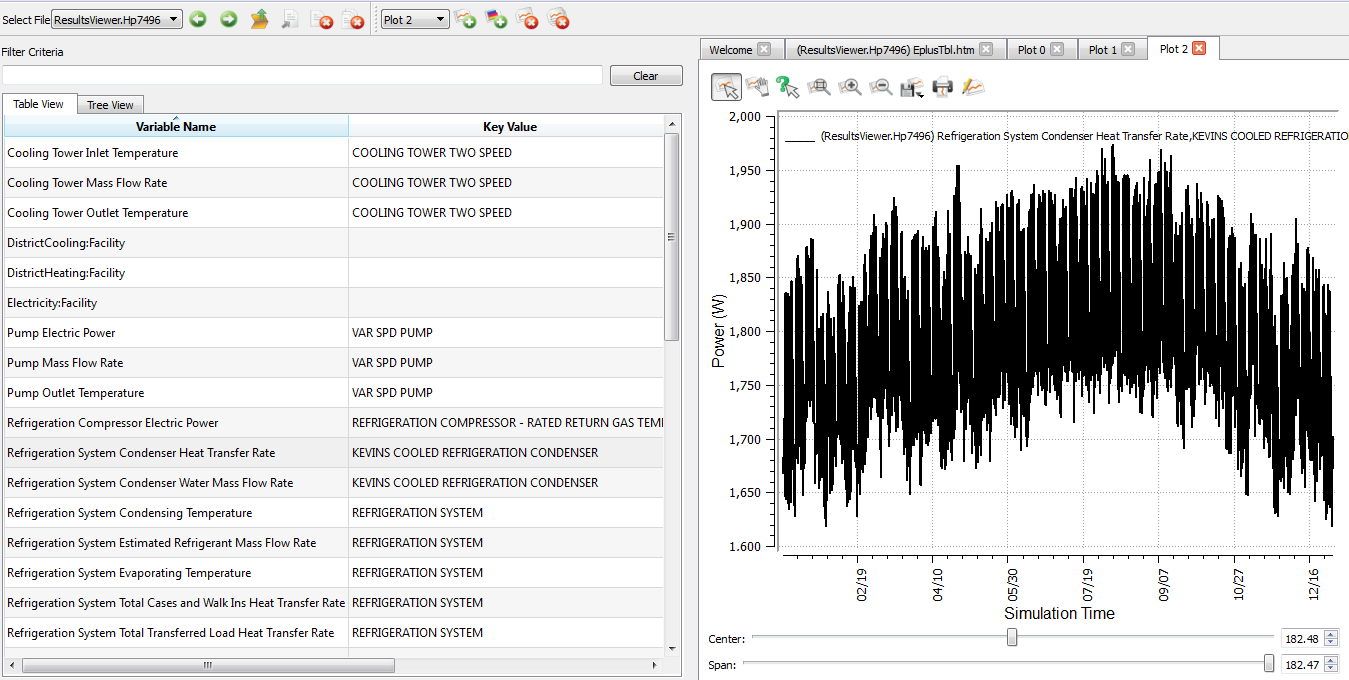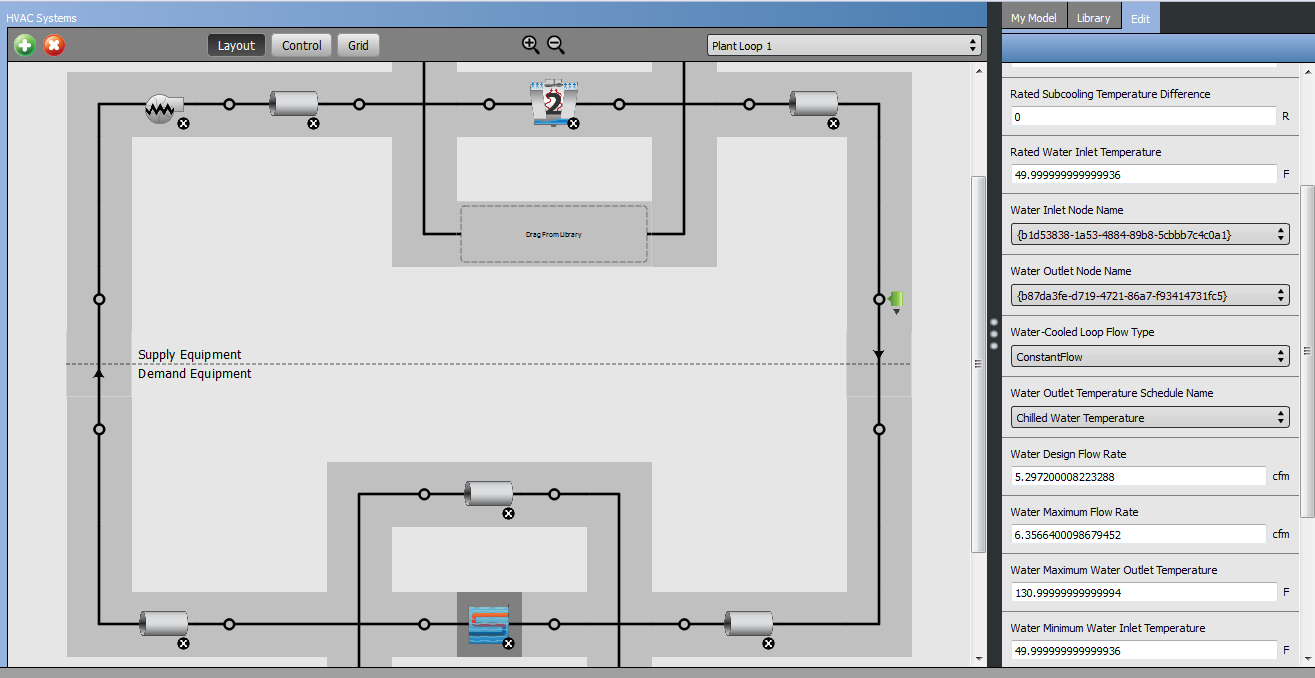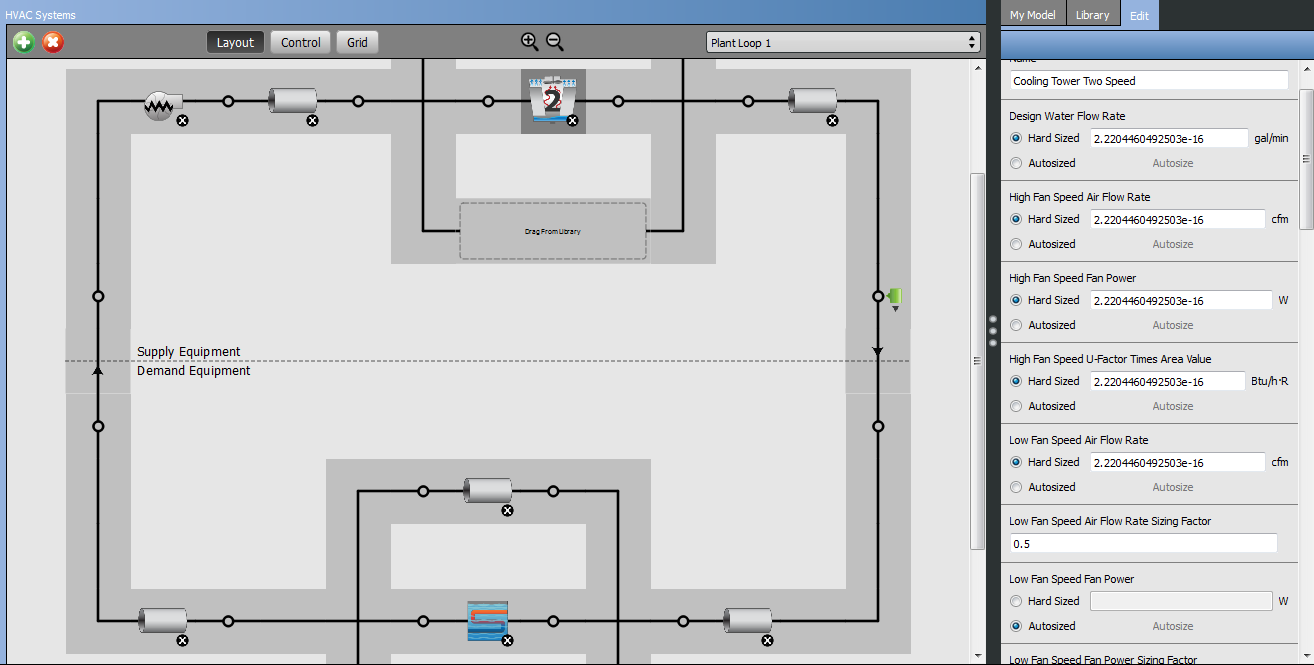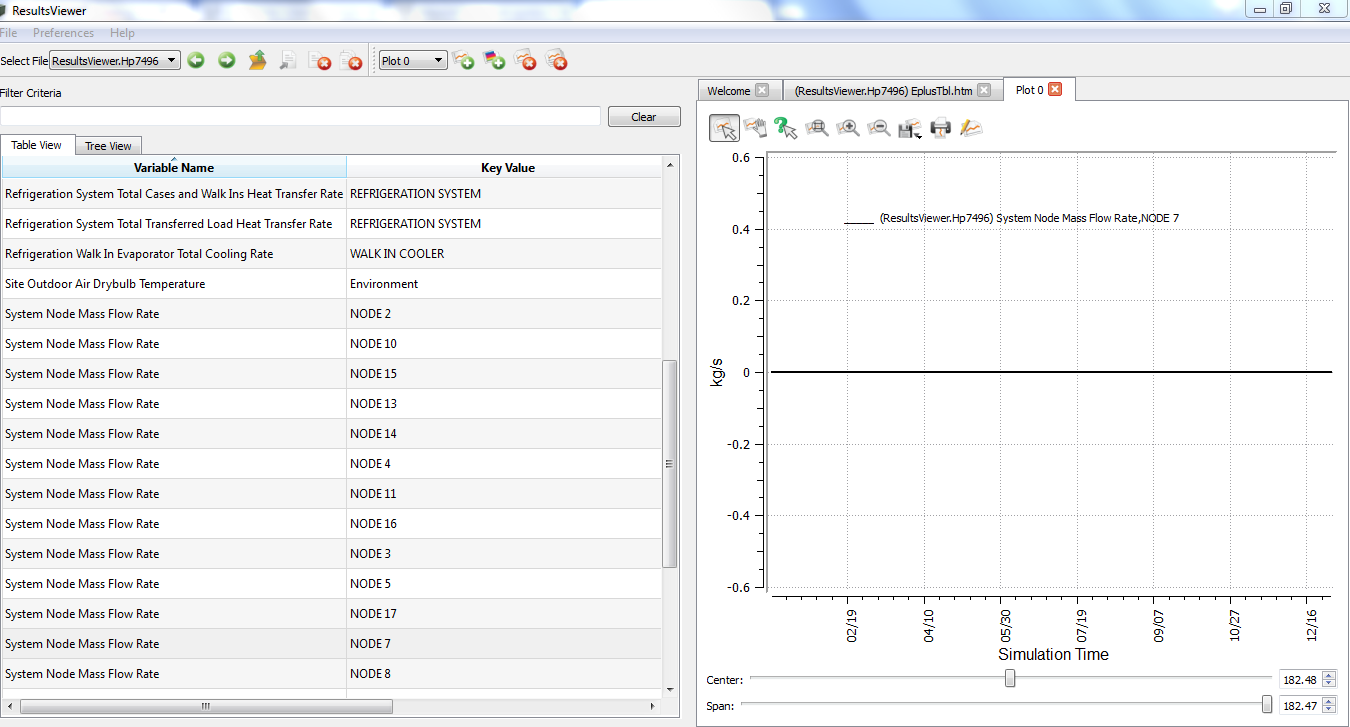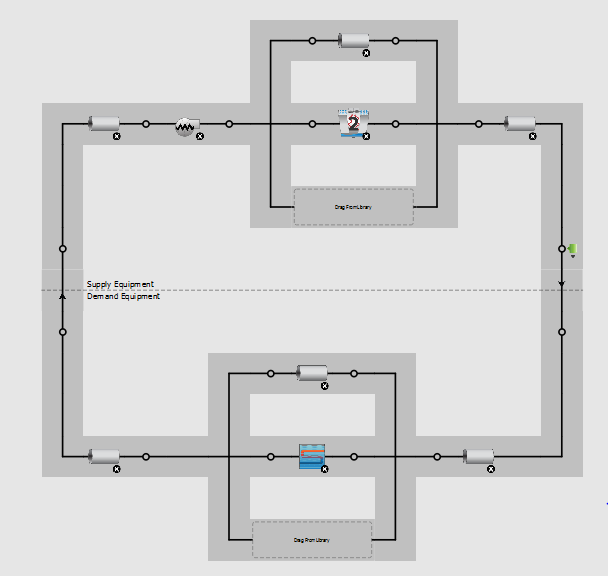 Comments